The article has been automatically translated into English by Google Translate from Russian and has not been edited.
Переклад цього матеріалу українською мовою з російської було автоматично здійснено сервісом Google Translate, без подальшого редагування тексту.
Bu məqalə Google Translate servisi vasitəsi ilə avtomatik olaraq rus dilindən azərbaycan dilinə tərcümə olunmuşdur. Bundan sonra mətn redaktə edilməmişdir.
40 secret gardens and parks hidden in New York
'18.01.2021'
Olga Derkach
Subscribe to ForumDaily NewYork on Google News
Even in winter, outdoor activities can be fun and enjoyable. But all the famous parks in the city will definitely be overcrowded. Edition Surbed has prepared a list of little-known parks where you can definitely find solitude.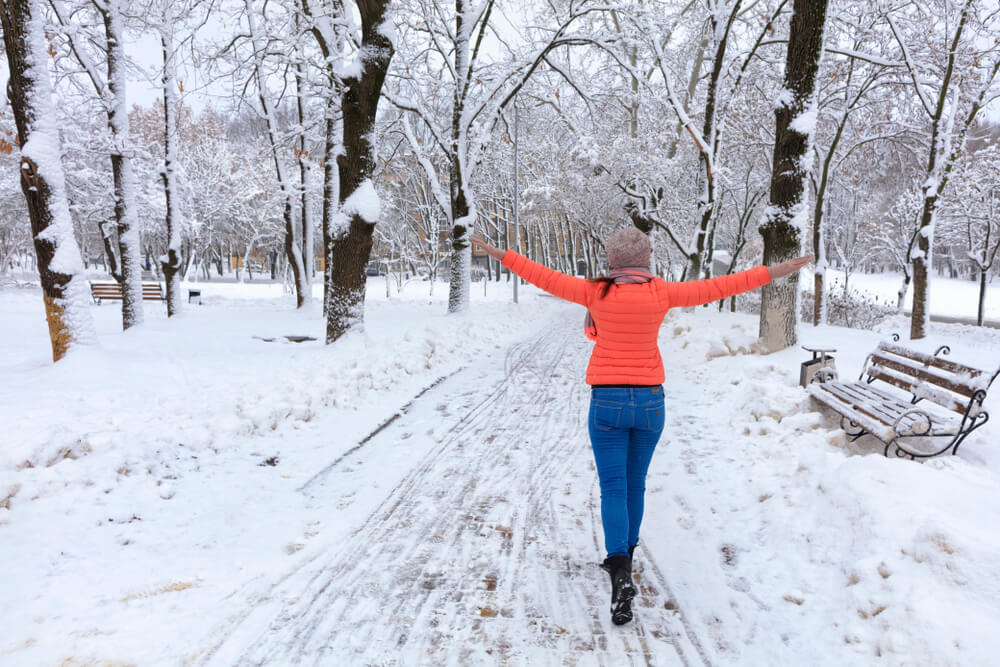 1. Atrium at the Ford Foundation
At headquarters Ford Foundation operates a glass atrium height 160 feet, which is filled with subtropical foliage. This paradise is not far from Grand Centralthat makes it even more valuable. In the atrium you will find trees, shrubs, hanging plants, ferns, gardenias and a small pool. Atrium works with 10: 00 to 16: 00.
2. Old stone house park
Old stone house park located in a reconstructed house Vechte-cortelyoubuilt in 1699 year. On the territory of the house there is a landscaped garden, there are playgrounds, places for reading books and open areas for theatrical and musical performances.
3. Farmhouse museum
Wyckoff Farmhouse Museum built in 1652 year and is one of the oldest buildings in the city. Now there is a museum and educational center. On the territory of the museum a garden was laid out, fruit and other crops were grown. The garden is open to the public.
4. Narrows Botanical Garden
The park is located along Belt parkway. There are many rare plants and animals here, for example, turtles, butterflies and willows grow. From here a good view opens up. Verrazzano Bridge.
5. Alice's garden
In the autumn of 2012, a group of volunteers restored the old garden located on this site. Now on 34th Street between 10th and Dyer avenues there is a small park where fruits and vegetables grow and benches in the shade of trees are set.
6. Sutton place park
In this park you can find a point from where a beautiful view opens up. Queensboro birdge. And here you can find a statue of a wild boar.
7. Queensway
Activists want to turn this 3,5-mile section of railways into Queens's High Line. But now you can walk along the old paths that are overgrown with trees and shrubs.
8. Sakura park
В Grant's Tomb on Morningside Heights You can find a park where Sakura grows. There are plenty of cherry trees and fancy gazebos where you can relax. And a view of the Riverside Church.
9. Elevated acre
Excellent park with lots of benches and shady trees. This is a great place to consider. Brooklyn Bridge.
10. New York Chinese Scholar's Garden
This unusual Asian oasis is located in the cultural center. Snug Harbor Harbor. Here you will find the moon gate, a pond, fancy landscape objects, picturesque pavilions and many benches.
11. Brook park
This bizarre space was created by a group of gardeners who united and created a community Friends of Brook Park. This is a great place to meet friends.
12. Joseph Rodman Drake Park
This seemingly coarse park is located in Hunt's point. Inside you can find unusual forged gates and see the names of famous residents of the Bronx.
13. Leif Ericson Park
In addition to typical park amenities, this place is located next to Bay Ridge You can find playgrounds for basketball, tennis, and even a statue of a gnome.
14. Queens County Farm Museum
This is the largest - 47 acres - plot of agricultural land, which has remained so since 1697. Here you can find historic farm buildings, a greenhouse complex, livestock, an orchard and a vineyard.
15. Little red lighthouse
Little red lighthouse - This is the only lighthouse preserved in Manhattan. It is located in Fort washington park right under George washington bridge. This is a great place for cycling.
16. Children's Magical Garden
This park want to close. Therefore, while there is time, hurry and enjoy the parades of fairies and superheroes, fancy flowers and rest in the shade of trees.
17. Seton falls park
This park is at the last stop. 5 train considered one of the most picturesque in the city. There is a small waterfall here.
18. Garden at the Church of Saint Luke in the Fields
In the West Village outside the church walls Saint Luke You can find a quiet park and enjoy the peace and tranquility.
19. Barretto point park
In the park, located on the banks of the river, often fishing. Visitors can rent canoes and canoes. Great place for summer holidays.
20. Canarsie park
The park was recently renovated. Now you can not only relax under the old trees, but also take a walk next to the pond and ride a skate park or play cricket.
21. Robert E. Venable Park
This park is only three years old. Landscape architect Catherine Bridges was responsible for its decoration. Here you can find areas for picnics and sports.
22. Bartow-Pell Mansion Museum
The park is located in the estate of 19 century. You can walk through the old mansion or on the territory where very old trees grow. Here you will feel the atmosphere of the old city.
23. Enid A. Haupt Glass Garden
This park, full of flowers, plants and waterfowl, used to be used for the rehabilitation of patients. Now the park is accessible to all residents of the city.
24. Gardens at The Frick Collection
In this park you can see tulips, water lilies, magnolia blooming. But also do not forget to go to an unusual museum.
25. Liz christy community garden
New York's first public park still deserves your attention. Here you can watch the life of turtles in the pond, look at the wildflowers, and relax in the gazebo, overgrown with vine.
26. Tudor city greens
Tudor City Greens located on 42nd Street. Here you can retire in the shade of branchy trees and look at the Gothic towers surrounding the park.
27. The noguchi museum
This museum was designed by Japanese-American artist Isamu Noguchi. In the inner park you will know Zen. There are many sculptures in the park, and there are 10 galleries around.
28. Heather garden
This park was designed by Olmsted in 1935. One of the largest parks with heath on the East Coast. It is located in 100 feet from the Hudson River overlooking Palisades. Here you will find a variety of flowers - from hydrangeas to irises.
29. The imani garden
In the garden you can take a picture near a beautiful weeping willow and take a walk near a pond with goldfish.
30. Swindler Cove in Sherman Creek Park
After the restoration, the park acquired 5 acres of land along the Harlem River, with a cherry grove, a salt and fresh water pond, scenic bike trails and much more.
31. Greenacre park
In the city center in 1971, this park was opened. There is a waterfall and very cozy places for recreation, both for companies and for independent visitors.
32. Garden at the Mount Vernon Hotel Museum
Hotel Mount Vernon was once a haven for residents of the city who were looking for a rest from the hustle and bustle. Now New Yorkers are fleeing city noise and stress in a park that is broken here. The entrance to the park is paid.
33. West side community garden
West Side Community Garden was broken in 1987 on an area of ​​800 thousand square feet. It is located between 89th and 90th Streets and Columbus and Amsterdam Avenues.
34. Green dome
On the outskirts Mccarren park near the Russian Orthodox Church hid Green dome
Is 2500 square feet of green space that is often used by hobby gardeners. Here you will definitely be able to hide from the bustle of the city.
35. Creative little garden
Since 1978, residents of the East Village run here to rest. The entire landscape of the park is built in a single style. Very nice and quiet place.
36. Staten island greenbelt
2 800 acres contains old forests, wetlands, grasslands, and hiking trails more than 35 miles long.
37. 6BC Botanical Community Garden
Locals love this park with love. This is a very cozy place where you can relax in the summer.
38. La Plaza Cultural Community Garden
В La Plaza Cultural You can find an open area for theater performances, playgrounds and places for outdoor activities. Even here you can do yoga.
39. Sixth Street & Avenue B Community Garden
Public park in the heart Alphabet City. It is an oasis where residents gather to work out gardening or to celebrate national holidays.
40. Alice austen house
This is the home of Alice Austin, America's first female photographer. And there are also beautiful views of the lower Manhattan, Brooklyn and Verrazzano Bridge.