The article has been automatically translated into English by Google Translate from Russian and has not been edited.
Переклад цього матеріалу українською мовою з російської було автоматично здійснено сервісом Google Translate, без подальшого редагування тексту.
Bu məqalə Google Translate servisi vasitəsi ilə avtomatik olaraq rus dilindən azərbaycan dilinə tərcümə olunmuşdur. Bundan sonra mətn redaktə edilməmişdir.
An Armenian who lost his job in New York opened a cafe in his apartment and succeeded
'02.09.2021'
Nurgul Sultanova-Chetin
Subscribe to ForumDaily NewYork on Google News
An unemployed former Esca waiter opened a sidewalk café near the house on Hancock Street where his apartment is located. A man prepares food in his apartment on the 4th floor, and then serves it to guests at tables on the sidewalk. The institution is called "Little Armenia", the newspaper said. New York Post.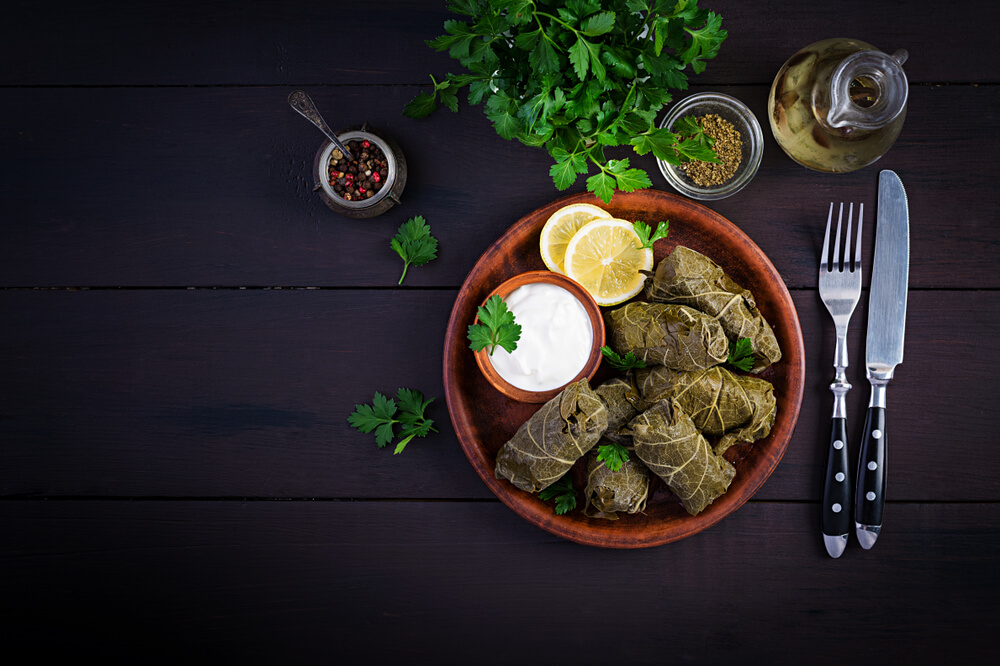 The opening hours are limited, and the sign is simply a handwritten flyer pasted onto a lamppost. The $ 20 set menu is cooked, served and cleaned by only one person - the owner Ararat El Rawi.
"It's like throwing a party every weekend," El Ravi, 57, said of his outdoor diner. "Little Armenia" is open only on weekends.
"People are sitting there with big smiles, everyone leaves happy, and no one complains," he said.
El Rawi always warmly welcomes guests before listing the specialties of the day. He then offers them water and free snacks such as puff pastry prosciutto or asparagus and cheese.
Guests from outside are welcome, although reservations can be made via the message in Instagram... Visitors are greeted by a few tables with checkered tablecloths, unusual dishes, Armenian carpets and paintings for decoration.
On the subject: They will be fed from the heart: there is a restaurant in New York with grandmother chefs, including Russian-speaking ones
An example of one day's menu: Armenian tabuli; stuffed grape leaves (dolma); a sandwich with steak, horseradish, cheddar cheese, caramelized onions and mushrooms; baklava for dessert.
Do you want to use the bathroom? El Ravi will escort you to the toilet in his apartment on the fourth floor. Payment for the services of the establishment is made in cash or Venmo.
When the pandemic took out of work, El Ravi decided to take matters into his own hands and opened this unusual cafe.
Learned to cook from my mom
El Rawi was born into a family of Armenians who immigrated to Iraq and then to the US Midwest. His interest in cooking emerged at a very early age. He spent time with his mother when she cooked in the kitchen.
"For me, she was big Armenia, and I was small Armenia," Ararat remarked and explained what exactly inspired him to name this diner. This is a tribute to "my mother's experience and what she taught me."
At 20, El Ravi worked in the kitchen for celebrity chef Andrew Zimmern at Cafe Un Deux Trois in Minneapolis. He considers Zimmern a mentor who helped him develop his love of food.
In addition, in New York, he worked as a waiter at top restaurants such as Aquavit, Red Rooster, and most recently at David Pasternak's Esca.
"In every place I worked, I learned how to create their style of food and it got better and better," said El Ravi, who hopes to become a private chef through his growing network of clients.
"Even if my work was not in the kitchen, I found ways to study," Ararat stressed.
On the subject: New York's Best Restaurants with Outdoor Seating: Competition Winners Announced
Until he is fully aware of his culinary goals. And locals seem to be happy with the unique experience he offers at his summer café.
"The response is incredible," El Rawi said. - In the restaurant business, it rarely happens that everyone leaves happy. And it proves that I am doing everything right. "