The article has been automatically translated into English by Google Translate from Russian and has not been edited.
Переклад цього матеріалу українською мовою з російської було автоматично здійснено сервісом Google Translate, без подальшого редагування тексту.
Bu məqalə Google Translate servisi vasitəsi ilə avtomatik olaraq rus dilindən azərbaycan dilinə tərcümə olunmuşdur. Bundan sonra mətn redaktə edilməmişdir.
Candytopia: what surprises the world of candy and sweets in New York
'03.05.2022'
Nadezhda Verbitskaya
Subscribe to ForumDaily NewYork on Google News
New York ladies and gentlemen, get ready to have your Instagram feeds drenched in candy again. The social media-focused Candytopia exhibition, which debuted in 2018, is officially returning to the city. Time-out.
We stopped by before opening and must admit that the 2230-square-foot space at 32 West 111nd Street near Pennsylvania Station is a treat for candy lovers. Some rooms look the same as they did years ago, while others are brand new. However, one thing remains unchanged: a huge number of sculptures made entirely of candies that take up the entire space.
Here are a few things to know about Candytopia before heading there:
The exhibition is bigger than ever.
Billed as a museum exhibit and interactive show, this year's Candytopia takes up about 40 percent more space than its original version. 17 rooms (including a souvenir shop!) will occupy an area of ​​2230 square meters next to the Pennsylvania Station.
You can not only look at candy
In each room, ticket holders will be able to find a chest with various candies that can be taken for free. Fair warning: it will be difficult to deny yourself the pleasure of trying goodies. Therefore, you can skip breakfast on the day of your visit. From twizzlers to marshmallows and lollipops, you can enjoy a variety of sweet treats.
On the subject: "Harry Potter in New York": why everyone should visit this store, even if you do not like films about a young wizard
There are many opportunities to take vivid photographs.
Clearly crafted with Instagram and TikTok in mind, the space is replete with photo-perfect areas. In addition to stunning backdrops for visitors to pose in front of, cameras are installed in most rooms to take pictures of each guest. You will be able to access them using the posted QR codes.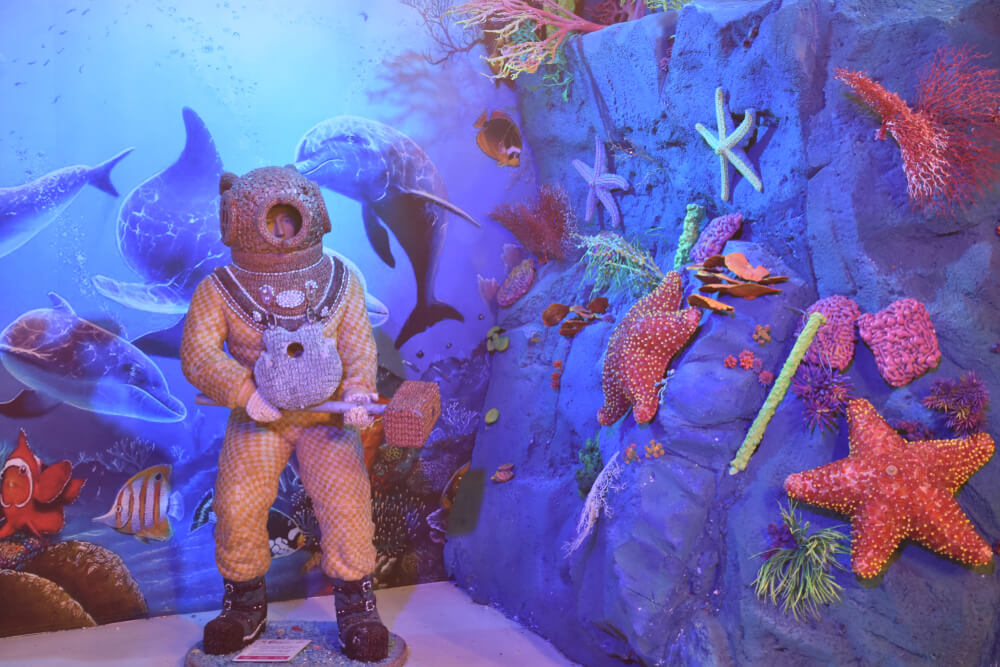 Tired? Don't worry!
Halfway there is a living room with comfy sofas and large screens that will constantly show candy-making videos. Think of them as soothing ASMR clips.
Be on the lookout for the famous New Yorker.
Our very own Billy Joel is waiting for you in one of the rooms. There you will notice a photo of the artist at the piano, made entirely of candy. According to a plaque next to the object, the piano is made from 1800 pieces of jelly beans, hard candy, and licorice twists. How long did it take to create it? Whole 57 hours.
The famous marshmallow pit is back!
This is a sweet mini zip line ride that ends with a different kind of pool full of goodies. Be sure to visit both locations!
If you're craving unique candies, then the gift shop will deliver them to you.
In addition to a whole bunch of popular candy brands, the gift shop has hard-to-find sweets like giant dum dum and more. Buy more for your home. You never know when you'll need a little sweet help.
You can buy tickets for Candytopia right here.