The article has been automatically translated into English by Google Translate from Russian and has not been edited.
Переклад цього матеріалу українською мовою з російської було автоматично здійснено сервісом Google Translate, без подальшого редагування тексту.
Bu məqalə Google Translate servisi vasitəsi ilə avtomatik olaraq rus dilindən azərbaycan dilinə tərcümə olunmuşdur. Bundan sonra mətn redaktə edilməmişdir.
Christmas tree at Rockefeller Center and gingerbread village: how to spend a weekend in New York (December 2-4)
'01.12.2022'
ForumDaily New York
Subscribe to ForumDaily NewYork on Google News
The spirit of Christmas is in the air in New York. It makes you want to sing, dance and have fun. And if you want, then you must! Below is a list of places where this can be done. Choose!
What: International holiday market
When: Friday-Sunday, December 2-4
Where: Ukrainian Institute of America, 2 and 79th St, New York, NY 10075
More: Join the holiday market to not only buy unusual gifts, but also experience different cultures around the world. In addition, delicious traditional treats from different countries and lots of fun are waiting for you.
Cost: $ 0-8
What: Christmas tree in Rockefeller Center
When: Friday-Sunday, December 2-4
Where: Rockefeller Center, 45 Rockefeller PlazaNew York, NY 10020
More: On November 30, a solemn lighting of the lights on the Christmas tree at Rockefeller Center took place. About 50 multi-colored light bulbs were lit on the Christmas beauty and crowned with a star covered with three million Swarovski crystals. Until January 000, 15, the tree will sparkle with lights daily from 2023:6 to 00:24, and on Christmas - for 00 hours, while on New Year's Eve - from 24:6 to 00:21.
The Christmas tree near Rockefeller Center in Manhattan has been installed since 1931, although the official history of the installation of forest beauties has been going on since 1933, since in 1932 the symbol of Christmas was not installed near the center, and since 1933 the ceremony of lighting the lights on the Christmas tree has been held annually.
Cost: Free options
What: gingerbread village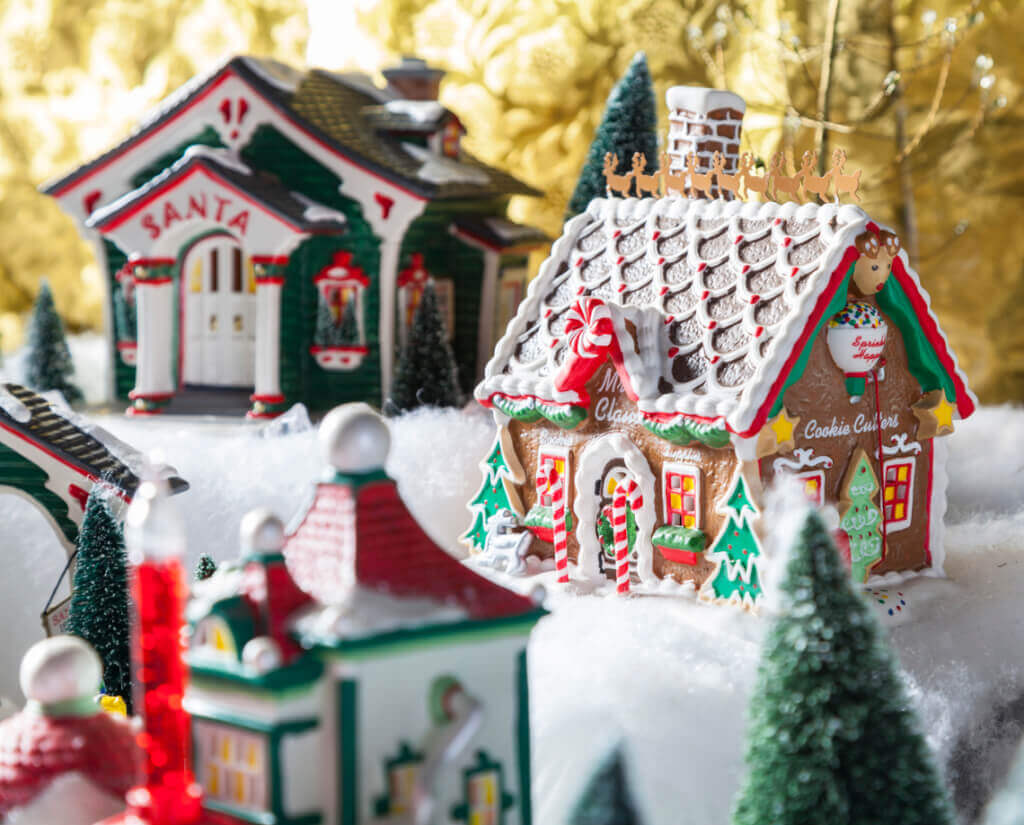 When: Friday-Sunday, December 2-4
Where: Essex Market, 88 Essex St, New York, NY 10002
More: The Gingerbread Man, listed in the Guinness Book of Records as the largest gingerbread village, has opened to the public in New York. The impressive display has returned to Manhattan after being out of town for two years due to the COVID-19 pandemic.
This year, about 1500 gingerbread houses are waiting for you. The village includes unusual details such as gummy tiles on the roof, candy cane decorations, and signs made from icing. It takes 1500 pounds of gingerbread and 1000 pounds of frosting to craft 8000 gingerbread houses, plus some hard-working dehumidifiers to keep everything dry.
Cost: From $ 0
What: Festival of festive lights
When: Friday-Sunday, December 2-4
Where: Amaze @ Citi Field 41 Seaver Way Flushing, NY 11368
More: Welcome to the Amaze Light Festival, where the magic just oozes. Here you can feel the real spirit of the holiday. As you walk through the huge themed rides, you will be immersed in millions of twinkling lights. Meet the cute characters, visit the holiday market, and then stop by for a bite to eat at Sparky's Sweet Spot. Enjoy festive appetizers as well as signature drinks and cocktails.
Cost: From $ 36
What: Seminar "The impact of the war on Ukraine"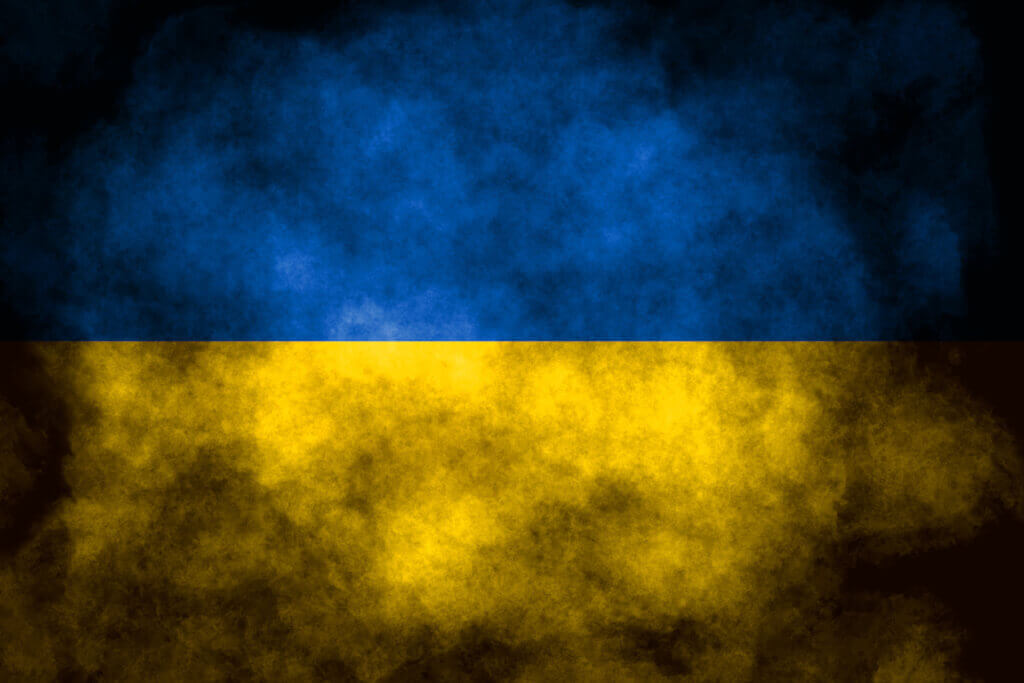 When: Friday, December 2, with 12: 00
Where: Jordan Center for the Advanced Study of Russia, 19 University Pl, New York, NY 10003
More: The massive Russian invasion of Ukraine, which began on February 24, 2022, is having a huge impact on the country and people of Ukraine. The changes are profound, and they are likely to remain in the post-war period. Ukrainian identity has crystallized in a way never seen before. The common threat with elements of genocide rallied the Ukrainians. Political events have been characterized by stability, and various political forces and strata of society are cooperating with each other. Martial law has created a context unprecedented for Ukraine that does not harm Ukrainian democracy and political pluralism. There is an ongoing discussion about what steps should be taken to better protect and secure the country in the future. What security steps or measures should be considered to make Ukraine's security viable?
Cost: Free options
What: Solo performance "Notes of a Madman" with Ilya Volokh
When: Saturday-Sunday, December 3-4
Where: American Theater of Actors 314 West 54th Street New York, NY 10019
More: Having received rave reviews from audiences and critics in several US cities, the play based on Nikolai Gogol's well-known story Diary of a Madman returns to the New York stage.
Performances are held on Fridays, Saturdays and Sundays from October 28 to December 4.
The performance was a hit with critics, audiences, and theater journalists in Los Angeles and New York.
"Must See for Everyone", "Got Crazy on 'Diary of a Madman'" are just some of the headlines in the American press.
The production won the LA Weekly Award for Best Solo Performance.
"This is one of the most amazing performances I have ever seen in my life!" Oscar-nominated actress Sally Kirkland said about Madman's Notes.
The hero of Notes of a Madman is Aksenty Poprishchin, a petty Petersburg official. At the beginning of the Notes, he describes his life and work, then talks about his feelings for the director's daughter, and soon after that, signs of his insanity begin to appear. A few days later, Poprishchin completely breaks away from reality. It seems to him that he is the king of Spain. And the further, the more he plunges into the depths of his fantasy. At the end of his notes completely lose their meaning and turn into a set of phrases.
The role of Poprishchin in the play "Notes of a Madman" was played by a famous actor, a graduate of the Moscow Art Theater School, an immigrant from Ukraine, Ilya Volokh.
He has appeared in 150 American motion pictures and television series. Among them are such popular ones as Air Force One, U-Turn, Indiana Jones-4, The Curious Case of Benjamin Button, The Soloist, Immigrant, Pawn Sacrifice, Water for Elephants, Mission Impossible 4 with Tom Cruise, Abduction with Alfred Molina, GI JOE-2 with Bruce Willis.
The performance is in English.
Cost: $ 33,69
What: Concert dedicated to the 100th anniversary of the premiere of the Ukrainian "Shchedryk"
When: Sunday, December 4, from 14:00
Where: Carnegie Hall, 881 7th Ave, New York, NY 10019
More: A concert will be held at Carnegie Hall to mark the 100th anniversary of the premiere of Ukrainian Shchedryk.
Choral groups from Ukraine and the USA will take part in the concert. Among them are the National Honored Academic Chapel of Ukraine "Dumka", the Ukrainian Big Children's Choir "Shchedryk" and the choir "Trinity Wall Street". They will perform Shchedryk, one of the most famous choral works by Ukrainian composer Mykola Leontovich, as well as other traditional Ukrainian Christmas songs and modern choral works.
Part of the proceeds from the event will be used to restore Ukraine after the war.
The concert will end with the world premiere of the composer Trevor Weston to the words of the Ukrainian poet and writer Sergei Zhadan.
Cost: From $ 34
In addition, look for interesting events for every day of the week in our calendar... Come in, find out, share with your friends. Before visiting, check the organizer's websites for details and locations of events, as they may change.
Keep us informed about what is happening in your city. Send information about events for the Russian-speaking diaspora by mail ad@forumdaily.com.