The article has been automatically translated into English by Google Translate from Russian and has not been edited.
Переклад цього матеріалу українською мовою з російської було автоматично здійснено сервісом Google Translate, без подальшого редагування тексту.
Bu məqalə Google Translate servisi vasitəsi ilə avtomatik olaraq rus dilindən azərbaycan dilinə tərcümə olunmuşdur. Bundan sonra mətn redaktə edilməmişdir.
Where to buy branded items for cheap: 3 best outlets in New York
'25.10.2022'
Nadezhda Verbitskaya
Subscribe to ForumDaily NewYork on Google News
Outlets in New York, as in other major cities, are a great place for shoppers. There are malls in Manhattan that sell designer clothes at markedly discounted prices. And large outlets are located outside of Manhattan, and some even outside the city. However, they are easily accessible by public transport. NewYorkCity.Ru.
Woodbury Common Outlet
Woodbury Common Premium Outlet is rightfully one of the best outlets in the city. Right outside of Manhattan, 220 stores with crazy discounts await lovers of shopping! Buses depart from Manhattan in the morning. If you reserve a seat on the bus, all you have to do is make a shopping list.
Discounts at Woodbury Common Premium Outlet stores can range from 25-65% off retail price. There are also many promotions "Buy one thing and get the second one for free". Here you will find brands such as Jimmy Choo, Dior, Gucci, Boss, Chloé and Balenciaga. As well as J. Crew, American Eagle Outfitters, Banana Republic, American Apparel, Lacoste, Superdry and Tommy Hilfiger brands.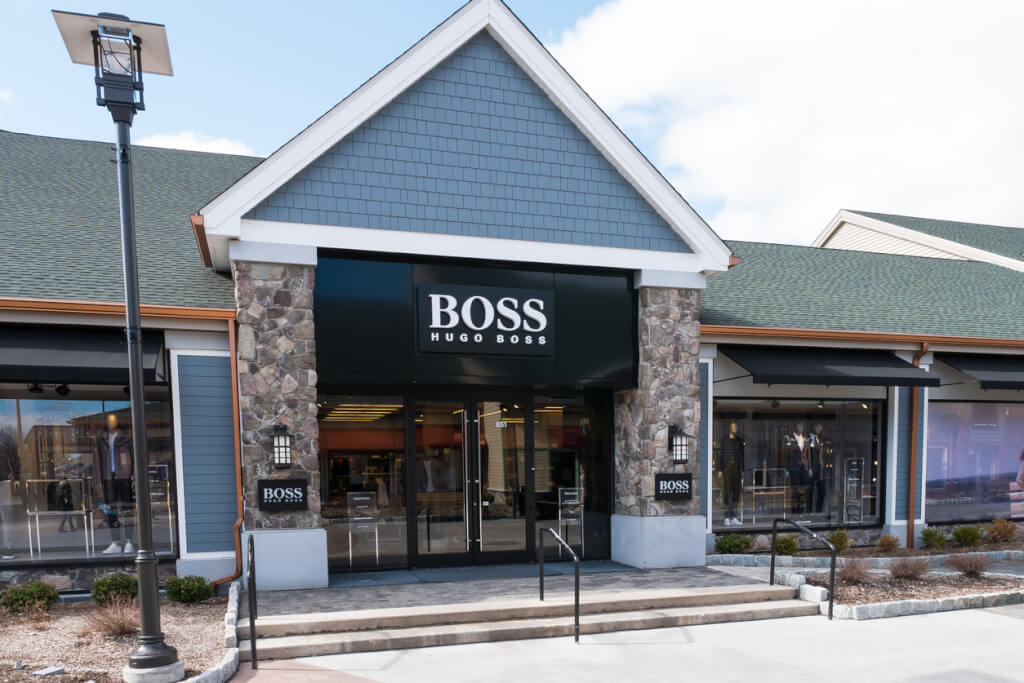 The Woodbury Common Outlet is nestled among beautiful green hills reminiscent of Switzerland. Light houses-shops are located along the streets and squares. The atmosphere in them is pleasant: here no one will start trying on and snatching the things that you have chosen. In front of some shops there is a queue at the entrance if there are a lot of people inside. There is also free Wi-Fi. So, you will be able to tell about your purchases in social networks.
For more discounts, please use VIP Coupon Book. It can be downloaded at the information desk. In most stores, you will not be able to exchange an item after purchase. So be sure to dress up. And make sure the item is not defective.
On the subject: New York City Stores: Newly Opened Places You'll Definitely Love
Empire Outlets
Empire Outlets in New York is the only outlet that is located close to the city center. It is located on the Staten Island waterfront.
Empire Outlets in New York covers 107 square meters. On its territory there are about a hundred clothing stores, cafes and other establishments. This outdoor outlet features brands such as H&M, Nordstrom Rack, Nike Factory, GAP and Old Navy. There are also plenty of benches here so you can relax after shopping. And on the waterfront there are Walgreens, Starbucks and other establishments where you can have a drink and a snack.
By the way, it's easy to get to. Simply board the free 20-minute Staten Island Ferry in midtown Manhattan. The trip will give you only pleasure. The route of the ferry lies along the Statue of Liberty, Ellis Island and the skyscrapers of Lower Manhattan. The Staten Island Ferry Terminal is located just minutes from the Outlet Center. Exit the terminal and you will see Empire Outlets on the right.
Mills at Jersey Gardens
The Mills at Jersey Gardens is a huge indoor mall in New Jersey. More than 200 shops are represented here under one roof.
This shopping center has a good selection of shops, outlets and even a cinema. So your friend can go to the movies while you shop.
It is home to department stores such as Bloomingdale's and Saks Fifth Avenue. Browse the fashion collections at Banana Republic, Abercrombie & Fitch, Victoria's Secret, Tommy Hilfiger and Nike. Upon arrival, go to the service desk to receive your Savings Passport discount booklet. You can also ask for a detailed mall map so you don't get lost.
How to get to B&B King`s Residence Buses 111 and 115 to The Mills at Jersey Gardens depart from the Port Authority Terminal on Eighth Avenue in Manhattan. Buy a ticket from the vending machine that is valid for zone 4. Buses belong to the company NJ Transit. The road from Manhattan to the shopping center will take about 30-45 minutes.