The article has been automatically translated into English by Google Translate from Russian and has not been edited.
Переклад цього матеріалу українською мовою з російської було автоматично здійснено сервісом Google Translate, без подальшого редагування тексту.
Bu məqalə Google Translate servisi vasitəsi ilə avtomatik olaraq rus dilindən azərbaycan dilinə tərcümə olunmuşdur. Bundan sonra mətn redaktə edilməmişdir.
Where New Yorkers relax in the summer: 4 ideas for a boring weekend
14.05.2021, 15: 52 EST
Vita Popova
Subscribe to ForumDaily NewYork on Google News
New Yorkers have a variety of places to spend their weekend away from the pandemic and other worries. The main thing is to know where they are located. A selection of her favorite places located near the Big Apple was shared by the author of the channel "50 Shades of New York" on the website Yandex.Dzena.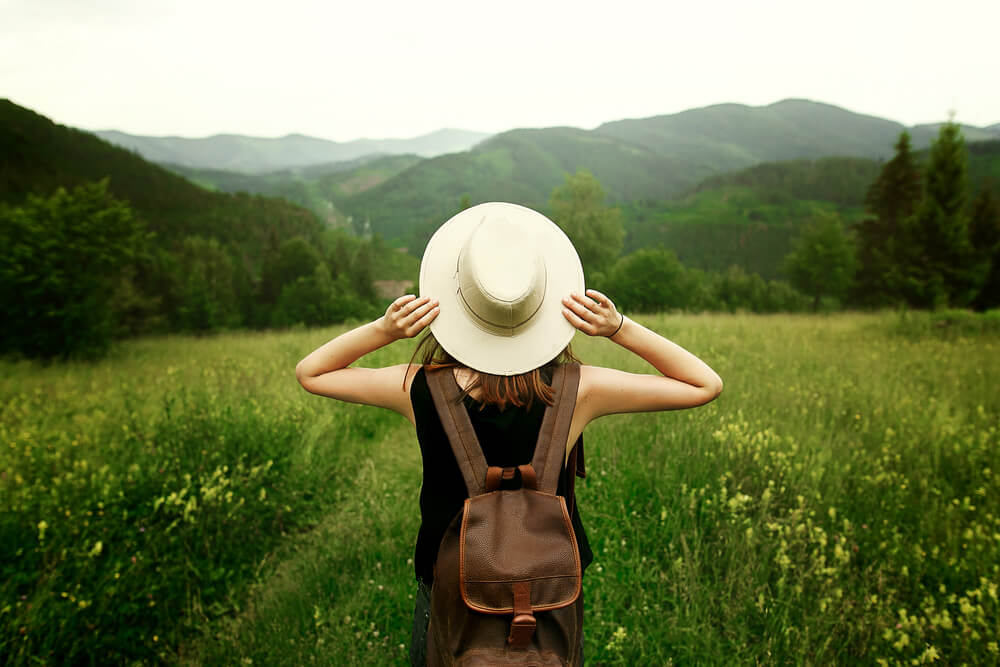 "New York is a noisy, bustling metropolis in which life is in full swing around the clock. Well, in the summer, the townspeople themselves are "boiling" - after all, it is very difficult to endure the constant 30 ° C in the stuffy stone labyrinths, - the author writes. "No wonder New Yorkers, weary of the heat, leave town at the earliest opportunity to spend their weekend outdoors."
It is good that New York State has many interesting places to relax. Here are 4 great ideas for a fun weekend in the warmer months.
Long Island Beaches
Distance from the Big Apple: ≈ 0,5 - 1 hour by car
The traditional vacation spot for the townspeople is Long Island in the southern part of New York, washed by the Atlantic Ocean. "In my opinion, it is in no way inferior to world famous American resorts such as Miami. Long Island is a cocktail of ingredients such as snow-white sand, powerful ocean waves, enchanting to obscenely tanned surfers, sun-drenched wineries and old estates, flowering gardens and no less blooming white-toothed inhabitants, "we read from the author.
On the subject: Free Car Cinema Opens at New York Beach: Schedule
Among the advantages of this place are the beautifully equipped beaches patrolled by lifeguards. Anyone can relax here paying about $ 15, but it's worth it.
National Park Minnevaska
Distance: ≈ 2 hours by car
This very scenic spot is located in upstate New York. "Each of the hiking trails here leads to Lake Minnevaska with steep rocky shores. There are also several amazingly beautiful forest waterfalls. The nature in these places has been elevated to a cult, while an excellent infrastructure has been created for travelers, "the author notes.
In particular, there are information centers, parking lots, comfortable toilets, marked and mapped routes. "It remains only to admire - it's good, there is something," she summed up.
Kaaterskill Falls in the Catskill Mountains
Distance: ≈ 2,5 hours by car
This place will appeal to connoisseurs of pristine nature. In the Catskill Mountains in the north of the state, there is a cascade of Kaaterskill Falls. Here you can spend your weekend enjoying the clean mountain air.
In addition to the waterfalls, there is a Tibetan monastery and "the cutest toy town of Woodstock". It was once a popular destination for hippies. "Even today, every passer-by here will notice that there are more art galleries than shops, and every house has a poster for a festival or an exhibition," the author writes.
By the way, not only tourists, but also bears like to visit here - announcements of their great activity are often found here.
Lake george
Distance: ≈ 3,5 -4 hours by car
"You must have read the book The Last of the Mohicans by Fenimore Cooper as a child. There were Indians, many Indians, and the action took place on the shores of the lake. So it is called George and is located in the foothills of the Adirondack ridge, "the author writes.
This lake is considered the pearl of the state, and you will hardly find an American who has not heard of it.
It has a well-developed tourist infrastructure: numerous hotels and recreation centers with beaches, boat stations and constant barbecue on green lawns - all this you will find near Lake George.
Head here if you want to get the most out of your weekend, like kayaking or hiking. "Everyone can choose their own route for climbing in accordance with the level of masochism. The views from the tops of the hills here always live up to expectations and efforts. There are picturesque foothills, and the figured outlines of the lake, and forests stretching to the horizon - hundreds of shades of blue and green. An absolute delight! " - summed up the author.
Recall that next Saturday, the United States will traditionally celebrate Independence Day. Here 5 ways to brightly and unusually celebrate this day in New York.