The article has been automatically translated into English by Google Translate from Russian and has not been edited.
Переклад цього матеріалу українською мовою з російської було автоматично здійснено сервісом Google Translate, без подальшого редагування тексту.
Bu məqalə Google Translate servisi vasitəsi ilə avtomatik olaraq rus dilindən azərbaycan dilinə tərcümə olunmuşdur. Bundan sonra mətn redaktə edilməmişdir.
An apartment in an iconic building and a Met membership: how a Russian oligarch makes money in New York
'29.09.2023'
Alina Prikhodko
Subscribe to ForumDaily NewYork on Google News
The Russian oligarch, who owns a luxury apartment in the same iconic Manhattan mansion as Disney CEO Bob Iger, rented it out days before US government sanctions were imposed, reports New York Post.
Alexei Kuzmichev, co-founder of the Moscow conglomerate Alfa Group, which is accused of helping finance Vladimir Putin's war against Ukraine, purchased four floors of the seven-story Atterbury mansion at 2016 East 33th in 74 for $42,7 million.
60-year-old Kuzmichev tried to sell his four-story mansion with an area of ​​10 square meters. m for $088 million, but could not find a buyer. In 41, the monthly rent for it was $2019. Two years ago, an American family rented this apartment for an unspecified price.
After the lease expired, they decided to renew the contract in early August - before the businessman's assets were frozen on August 11.
It was on this day that the Office of Foreign Assets Control of the US Department of the Treasury imposed sanctions against Kuzmichev and three other oligarchs - Mikhail Fridman, Petr Aven and German Khan, who founded Alfa Group after revelations appeared that subsidiary Alfa Bank helped Putin's military machine. These people claim to be "apolitical" and deny close ties to Putin.
Stained glass, marble and floor-to-ceiling windows
Kuzmichev's townhouse, built in 1901, is divided into only two apartments. Iger and his wife Willow Bay, dean of the Annenberg School of Communication and Journalism at the University of Southern California, bought the penthouse above Kuzmichev for $25,45 million in 2017.
On the subject: Former FBI agent confessed to working for a Russian oligarch: he helped him bypass sanctions
The mansion was designed by renowned architect Grosvenor Atterbury and was originally built for banker Julian Wainwright Robbins and his wife Sarah, Cornelius Vanderbilt's niece.
The Kuzmichev residence, with five bedrooms, five bathrooms and three powder rooms, features the mansion's original ballroom with 6-meter-high ceilings.
Other luxurious design details include original stained glass windows, wide plank white oak floors and plenty of marble.
Each floor is served by a private and public elevator. Additionally, the home features a chef's kitchen and a formal dining room that seats 40 people. The living room has 12-meter ceilings and floor-to-ceiling arched windows and a large terrace.
Would-be patrons of the arts
Kuzmichev is a major philanthropist on the New York art scene. Together with his wife, Svetlana Kuzmicheva-Uspenskaya, they served on the Council of Chairmen of the Metropolitan Museum of Art in 2021-2022.
The Metropolitan Museum of Art did not respond to questions about its relationship with the sanctioned oligarch or whether it would return Kuzmichev's allegedly tainted donations.
The unregulated art market has become a convenient way for oligarchs and criminals to launder money and circumvent sanctions. In addition, toxic philanthropy is a way to launder the reputations of Russian oligarchs and other international criminal figures, as well as their money, according to anti-corruption activists.
In the late 1980s, Kuzmichev joined the ranks of the Soviet military and the Communist Party of the Soviet Union. According to the Ministry of Justice, he and three co-founders of Alfa Bank were members of the supervisory board of the Alfa Group consortium, which is one of the largest financial and investment conglomerates in Russia.
Sanctions from all sides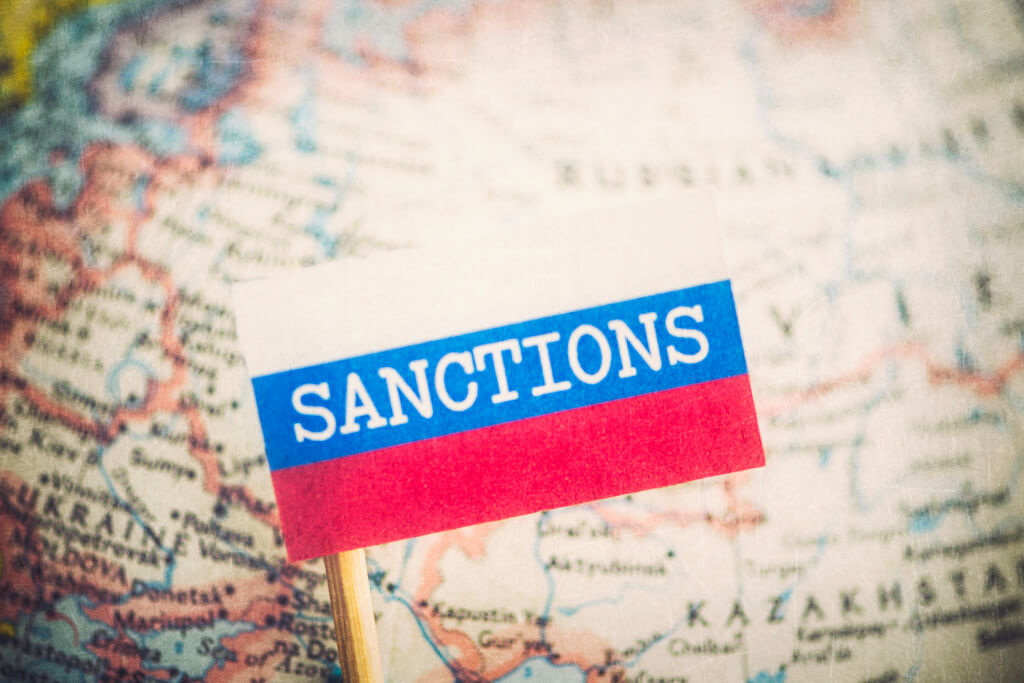 They were also subject to sanctions from Australia, Canada, the European Union, New Zealand and the UK. They resigned from the board of directors, but retained financial shares in the parent company of Alfa Bank.
"The wealthy Russian elite must rid themselves of the idea that they can carry on business as usual while the Kremlin wages war against the Ukrainian people," the deputy finance minister said at the time. Wally Adeyemo. "Our international coalition will continue to hold accountable those who facilitate the unjustified invasion of Ukraine."
В European Union report about the persons subject to sanctions, Kuzmichev is called "one of the most influential persons in Russia. He has well-established connections with the Russian president."
The report notes that Putin's eldest daughter, Maria, runs the Alfa-Endo charity project, which is funded by Alfa Bank, and that Putin "rewarded Alfa Group's loyalty to the Russian authorities by providing political assistance in the implementation of Alfa Group's plans." to attract foreign investment."
Kuzmichev "actively supported materially or financially and benefited from Russian decision-makers responsible for the annexation of Crimea and the destabilization of Ukraine." It occupies a leading position in Russian business, participating in an economic sector that provides a significant source of income for the government of the Russian Federation."
Goodbye yacht
Last year, French authorities seized two of his megayachts, La Petite Ourse and La Petite Ourse II, worth a total of $98 million.
He filed a lawsuit, and one of the ships was returned on the grounds that "procedural errors" were made during his arrest. French customs were ordered to pay Kuzmichev compensation in the amount of 10 euros. The other case has not yet been considered.
EU sanctions do not allow Kuzmichev to take the yacht outside the territorial waters of France. However, his lawyer Philippe Blanchetier noted: "Inside France he is allowed to travel on foot, on horseback, by car or by boat."