The article has been automatically translated into English by Google Translate from Russian and has not been edited.
Переклад цього матеріалу українською мовою з російської було автоматично здійснено сервісом Google Translate, без подальшого редагування тексту.
Bu məqalə Google Translate servisi vasitəsi ilə avtomatik olaraq rus dilindən azərbaycan dilinə tərcümə olunmuşdur. Bundan sonra mətn redaktə edilməmişdir.
Nearly 200 New York City hotels are infested with bedbugs, most of them near Times Square
26.07.2021, 15: 29 EST
Nurgul Sultanova-Chetin
Subscribe to ForumDaily NewYork on Google News
About 188 New York hotels have allegedly received highly unwanted guests - bed bugs - in recent years. It is noteworthy that in this list there are 108 hotels located within a radius of 1-2 km from Times Square. New York Post.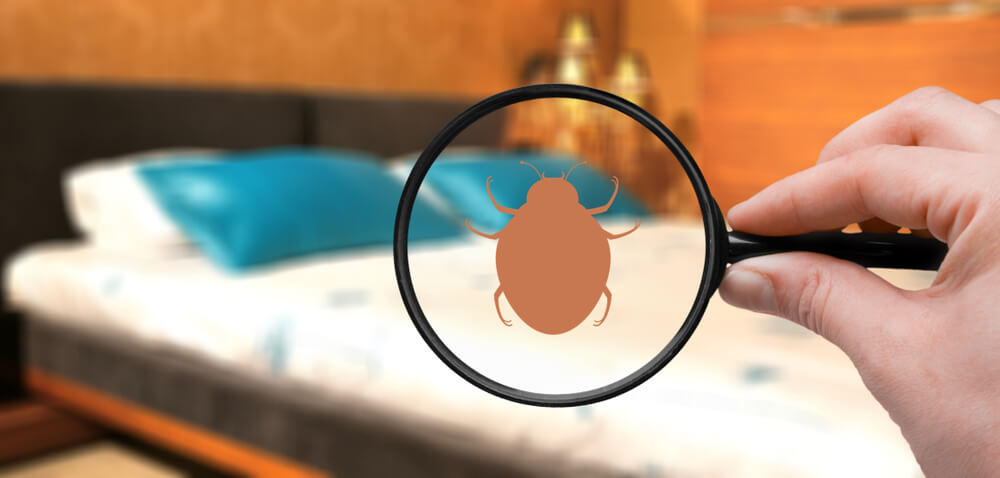 This is stated in a new study by Pest Strategies, an online resource with advice and services for pest removal.
According to Shane Dutka, one of the authors of the study, the situation with bedbugs in hotels can be much worse than it was possible to establish.
"I think the data is very underestimated. I think that cases of tick detection are never reported, "he said.
Top 5 offenders
The largest perpetrator identified in the study is the Queens County Inn and Suites in Long Island City. Since 2010, there have been 36 complaints of bedbugs at this hotel, of which seven were reported between January 2018 and February 2020. One complaint was also filed in January 2021. The hotel did not respond to requests for comment.
"Both of our beds were infested with bed bugs," reads an anonymous comment from a Queens County Inn and Suites guest posted in The Bedbug Registry... It is a publicly available database that tracks bed bugs in the United States and Canada.
"My friend felt an itch and saw them crawling on the sheet ... when I turned over my bedspread ... there were so many of them ... then I noticed that they were everywhere - on the walls, on the ceiling ... and we saw bites on ourselves," it is noted in the complaint.
On the subject: In New York, the bulk of ticks: 5 effective ways to protect against these insects
Pest Strategies collected bed bug complaints from 758 city properties based on data from The Bedbug Registry, Bed Bug Reports and Tripadvisor. The team will identify the 10 most infected hotels by comparing the number of bed bug complaints at each hotel over time to the number of bed bug-related reviews received between 2019 and 2021. Complaints involving defamation or inaccurate descriptions without photo evidence were not taken into account.
"We look at these reviews and try to use common sense," Dutka said. "We have tried our best to keep the data as accurate and detailed as possible."
The Wellington Hotel in Midtown, which is now closed until January 2022 due to an elevator replacement due to flooding, was ranked 2nd in the ranking of New York City's most bedbug-infested hotels.
He received 20 bed bug complaints all along. The last complaint came in November 2020 - a month before the temporary closure.
"The staff didn't want to come and check when I called them to show them the bug," a guest at the Wellington wrote. - The manager asked me to leave the room to send the staff for verification. She claimed that they could not find anything, but it was just an attempt to cover up the case. "
Henry Demera, 46, director of security at Wellington, said the hotel goes through daily bed bug killing procedures. His department is the first to respond to guest complaints about bed bugs.
"On the rare occasion that the result is positive, we disinfect the room," he said. "We've got to the point where we show our guests the rooms in advance… the hotel takes this very seriously."
On the subject: How to properly treat a tick bite and when to see a doctor
Having received 8 complaints since 2018, The Bowery House in Nolit took 3rd place. They did not respond to messages seeking comment.
Steps from Times Square, the Edison Hotel also did not respond to requests for comment. The Art Deco hotel was ranked 5th in the ranking of the most bugs. The most recent complaint came in December 2019. A guest from the UK stated that "you could see blood on the sheets where the bugs bit people."
Hotel visitors tend to bring pests in their luggage or clothing, and as more people visit the Big Apple this year, complaints could rise.
"Bedbugs are often seen in New York due to the high density of the population and the large number of tourists. I am confident that this will continue as soon as we emerge from the COVID pandemic, "Dutka said.