The article has been automatically translated into English by Google Translate from Russian and has not been edited.
Переклад цього матеріалу українською мовою з російської було автоматично здійснено сервісом Google Translate, без подальшого редагування тексту.
Bu məqalə Google Translate servisi vasitəsi ilə avtomatik olaraq rus dilindən azərbaycan dilinə tərcümə olunmuşdur. Bundan sonra mətn redaktə edilməmişdir.
Trucking in the USA: 4 reasons to start your trucking career in 2020
'29.09.2020'
Lyudmila Balabay
Subscribe to ForumDaily NewYork on Google News
Automation and the growth of e-commerce are slowly killing many traditional professions and industries in the US. However, there is a sphere that, despite its tradition and rather long history, received an additional impetus to growth and development from modern technologies. And quarantine hasn't changed this trend.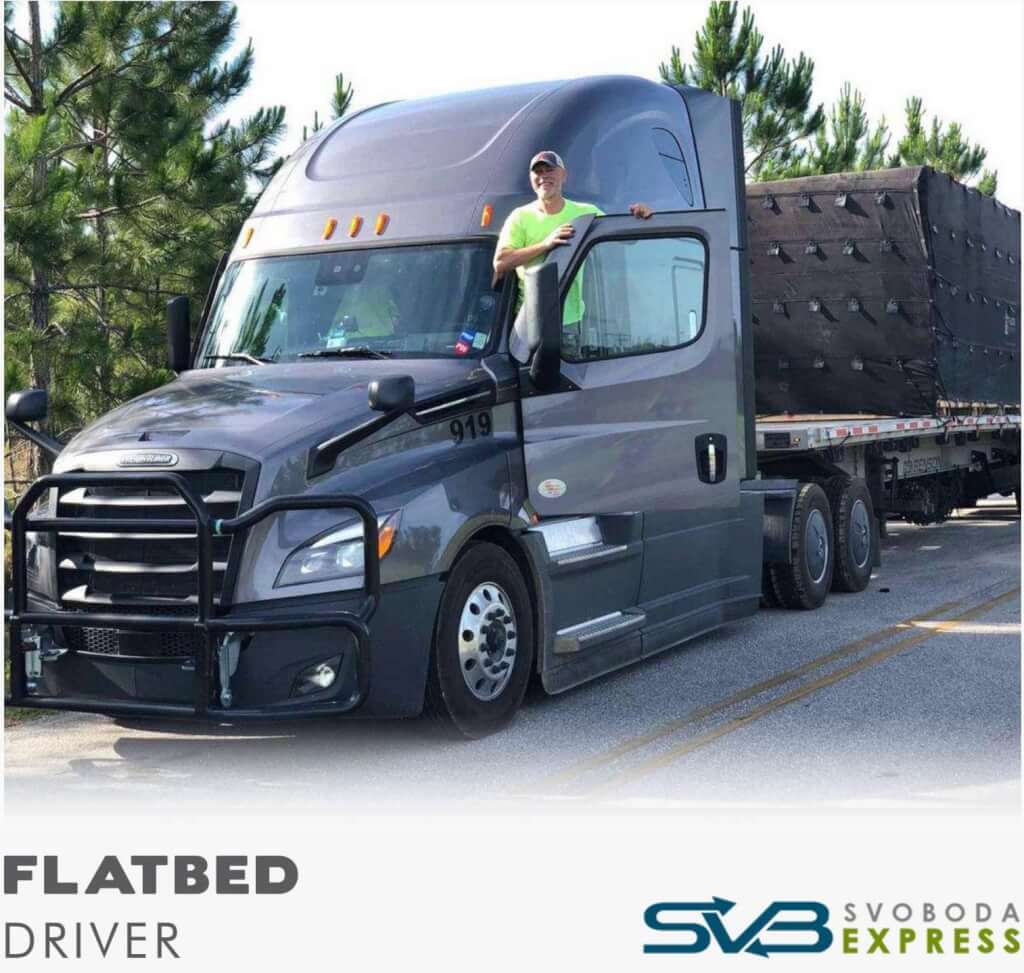 We are talking about the trucking industry and the work of truckers who only benefit from the modern transformations of the economy. Several factors immediately indicate that workers in this industry should look to the future with sincere optimism.
Constantly growing demand for truck drivers
The US trucking industry has grown substantially over the past decade, employing thousands of drivers. But growth in this area continues, creating an ever-growing demand for new truck drivers. There are 2020 million truck drivers on the road in early 1,9, according to the Bureau of Labor Statistics (BLS). This is a significant increase from 1,6 million in 2010.
And the industry does not intend to slow down development. The American Freight Association predicts that freight volumes are expected to increase by an additional 2028% by 2,3, which in turn will result in more job creation. Quarantine has not changed this trend, although it has slowed down the development of the industry. However, once the situation returns to normal, the freight industry will quickly catch up, as almost every business relies on it.
The demand for new truck drivers to meet the growing needs of the industry, coupled with the fact that many baby boomers are currently retiring, has made the truck driver shortage a challenge for the industry. But this is good news for job seekers in this field.
Due to the growing demand, the industry has recently increased wage rates and started offering additional bonuses.
An example of favorable terms of cooperation is a company founded in 2009 SVB Express... The firm has managed to build a good reputation among both customers and drivers, and it has maintained it for more than 10 years (April 22 this year SVB Express celebrated its 11th birthday).
To attract experienced and responsible truck drivers in a highly competitive market, the company has developed a number of favorable terms of cooperation:
if the driver works himself (Solo), he gets 65-80 cents per mile;

a team of two (Team) earns up to 85 cents per mile;

30% of the scab;

one loading - one unloading (if more - an additional payment of $ 100 for each additional point);

loyalty bonuses;

bonuses for recommending a new driver;

safe driving bonuses;

favorable working conditions for the owners of their truck: Real 12% Dispatch + Best fuel discounts;

2015-2021 Freightliner Cascadia Lease-To-Own Program.
Employment in many other sectors of the American economy is declining due to automation or offshoring. However, professional truck drivers are safe from such shocks and this situation will not change for the foreseeable future.
Technology implementation
Driver assistance technologies and automated safety features are nothing new to passenger cars, and the trucking industry is also embracing tech innovations. In response to growing environmental concerns, tighter emission controls and improved safety protocols, the industry is striving to make trucks as autonomous as possible and is implementing fuel-saving equipment.
Commercial truck manufacturers continue to implement technologies that improve the safety of drivers and improve their working conditions.
SVB Express, being interested in the comfortable working conditions of its drivers, uses only new trucks - Freightliner Cascadia 2018-2021 model years. In addition, the company provides dispatch and maintenance services 24/7, so that the driver can receive advice or support at any time.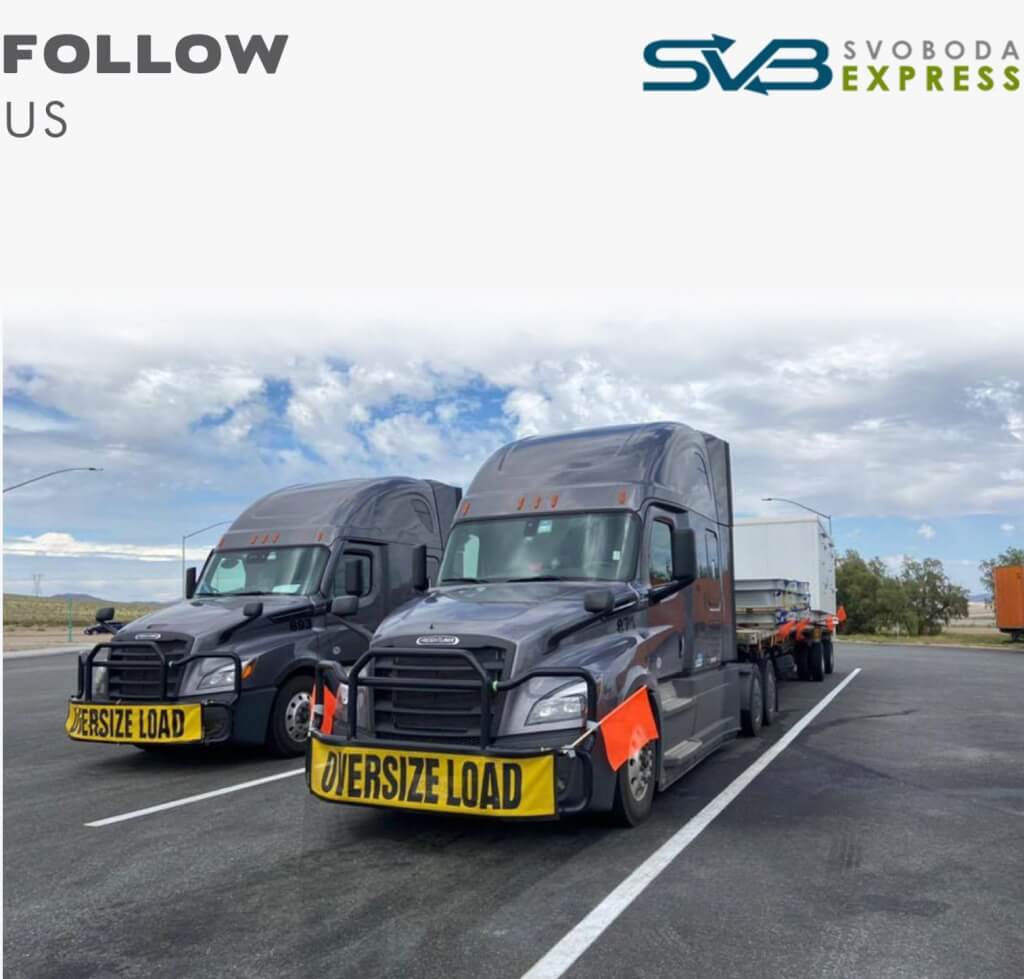 Impact of e-commerce
As new and old businesses make their products available for purchase over the Internet, the e-commerce industry continues to evolve and spur growth in the trucking industry.
Buying goods online is very convenient, and under quarantine conditions it is an additional guarantee of security from the virus. Consumers just need to press a button and the product will be delivered right to their door within a few days. But the physical movement of the product from point A to point B is not done by pressing a button, but by a truck. Given the current situation in the world, e-commerce will continue to grow, providing a growing demand for freight services.
Building
In recent years, America has seen a construction boom. The once unoccupied territories have turned into cities and new businesses, and this does not seem to be changing in the foreseeable future.
For the trucking industry, this means more customers, easier access to remote areas, and the potential for further business expansion.
Understanding the importance of these two factors in business, the company SVB Express has partners in many regions of the United States, which makes it possible to provide drivers with work and guarantee them decent pay.
To learn more about SVB Express and job opportunities, visit the company's website: www.svbexpress.com, by phone + 1-847-989-2955 (Alexey), as well as on the organization's page in Facebook.