The article has been automatically translated into English by Google Translate from Russian and has not been edited.
Переклад цього матеріалу українською мовою з російської було автоматично здійснено сервісом Google Translate, без подальшого редагування тексту.
Bu məqalə Google Translate servisi vasitəsi ilə avtomatik olaraq rus dilindən azərbaycan dilinə tərcümə olunmuşdur. Bundan sonra mətn redaktə edilməmişdir.
Broadway Week Coming Soon in New York: You Can Visit Musicals for Half Price
'10.01.2023'
Nadezhda Verbitskaya
Subscribe to ForumDaily NewYork on Google News
NYC Broadway Week is hosting a winter season again. And you can visit popular and favorite productions at a bargain price. NYC Go.
Broadway Week will run from January 17 to February 12. Get 2 tickets for the price of one using promo code BWAYWK.
Prefer to splurge? Then select the upgraded seats for $125 per ticket using promo code BWAYUP.
We bring to your attention musicals and performances that you will remember for a long time.
"Moulin rouge"
Enter the world of splendor, greatness and glory! Winner of 10 Tony Awards, including Best Musical, Moulin Rouge! brings Baz Luhrmann's revolutionary film to life on stage in a new musical extravaganza. The musical weaves popular music to tell Christian's story. The young composer falls in love with Satin, the sparkling diamond of the Moulin Rouge. A theatrical celebration of truth, beauty, freedom and - above all - love, "Moulin Rouge!" is more than a musical. This is a state of mind!
Buy ticket.
"Evil"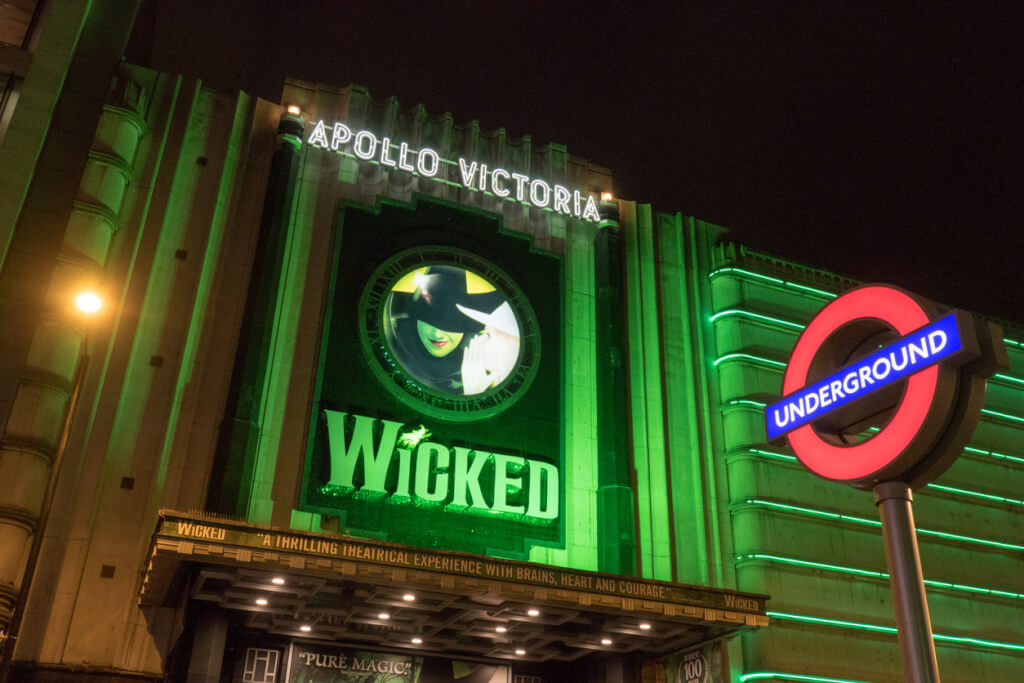 WICKED" looks at the events that took place in the Land of Oz, but from a different angle. Long before Dorothy was born, another girl with emerald green skin was born. Smart, quick-tempered, misunderstood and possessing an extraordinary talent. When she meets an ebullient blonde who is extremely popular, their initial rivalry turns into the most incredible friendship... Until the world decides to call one "good" and the other "evil."
Buy ticket.
"Book of Mormon"
The Book of Mormon is a Tony® Award-winning musical that was named "Best Musical of the Century" by The New York Times and "Funniest Musical of All Time" by Entertainment Weekly.
Trey Parker and Matt Stone aren't shy about having a little laugh at what's going on. So when word got out that this brilliant, mischievous duo were writing a musical about the Mormon church, it was clear they might be going too far. And while the resulting production of The Book of Mormon does not hide its satire of Mormonism, it does so with love, not outrage. Along with songwriter Robert Lopez, they met with Mormon leaders while preparing the play. The Church of Latter-day Saints even bought an advertisement in a Book of Mormon poster.
The Book of Mormon premiered on Broadway at the Eugene O'Neill Theater in March 2011 and quickly became a hot ticket for tourists and local theater veterans alike. Her success was confirmed at the Tony Awards that year. The Book of Mormon won nine Tony Awards, including Best Musical and Best Original Score. Over the years, The Book of Mormon has not lost its relevance, consistently receiving favorable reviews from critics who returned for second helpings.
Buy ticket.
"The Lion King"
Experience the stunning artistry, unforgettable music and breathtaking choreography of this musical theater phenomenon, one of the most thrilling productions ever staged. An amazing tale of hope and adventure, The Lion King has found its way into the hearts of millions. As the New York Times writes, "There is simply nothing like it."
Join the circle of life on The Lion King, the best award-winning musical.
Buy ticket.
"Six"
Divorced, beheaded, died, divorced, survived. From Tudor queens to pop princesses, Henry VIII's six wives take the mic to recast five hundred years of historic heartache into a riotous celebration of the power of 21st century girls! SIX is a global sensation that makes everyone lose their heads.
Buy ticket.
"Harry Potter and the Cursed Child"
Harry Potter and the Cursed Child is one of the most popular Broadway shows. It goes to the Lyric Theatre. This is the sequel to the popular series of books and films about the adventures of Harry the Wizard. In addition, writer JK Rowling co-wrote the script for the play. After the London premiere, the script was published as a book. Therefore, it is considered the unofficial eighth part of the literary series.
The story begins nineteen years after the end of the last book, when Harry, Ron and Hermione have already grown up. Harry works for the Ministry of Magic and is married to Ginny Weasley. They have three children: James Sirius, Albus Severus and Lily Luna. Albus is destined to follow in his father's footsteps. After enrolling in Hogwarts School of Witchcraft and Wizardry, he struggles to be as good as Harry. The ghosts from the past are returning, and consequently Harry, as well as Albus, understands that sometimes evil comes from unexpected places. True Harry Potter fans simply cannot miss this!
Buy ticket.
On the subject: The Broadway Museum opens in Times Square, giving you a behind-the-scenes look at iconic musicals
MJ
MJ is a stunning new Broadway musical that immerses viewers in the creative process of one of history's greatest artists. Featuring over 25 of Michael Jackson's biggest hits, MJ allows us to rediscover the man in the mirror - with an explosion of music and theatricality as unforgettable as the artist himself. The author of the play is Lynn Nottage. Directed and choreographed by Christopher Wheeldon.
Buy ticket.
"Headstown"
Winner of eight 2019 Tony Awards, including Best Musical, and a 2020 Grammy Award for Best Musical Theater Album, Headstown Musical intertwines the Greek myths of Orpheus and Eurydice, King Hades and his wife Persephone. Written by renowned singer-songwriter Anais Mitchell, the musical was conceived as a folk opera. Mitchell collaborated with pioneering director Rachel Chavkin to turn the piece into a full-fledged stage musical. The musical "Headstown" premiered at the New York Theater Workshop in 2016, where it was extended by popular demand. The production then ran to success at the Citadel Theater (Canada) and the National Theater (London) before moving to Broadway on March 22, 2019. Winner of numerous awards and nominations, Headstown is a unique theatrical experience that carries a message of love and hope.
Buy ticket.
"Aladdin"
Musical premiere "Aladdin" from the Disney company took place in New York a few years ago, and since then the New Amsterdam theater has always been a full house. The musical is based on the Disney cartoon of the same name, which received two Oscar statuettes in the Best Music category. After rubbing the magic lamp, Aladdin sets off on an exciting journey, followed by the entire audience. The musical is especially interesting for children. Please note that children under 6 years of age are not allowed in the theatre.
Buy ticket.
You can also purchase promotional tickets for musicals: