The article has been automatically translated into English by Google Translate from Russian and has not been edited.
Переклад цього матеріалу українською мовою з російської було автоматично здійснено сервісом Google Translate, без подальшого редагування тексту.
Bu məqalə Google Translate servisi vasitəsi ilə avtomatik olaraq rus dilindən azərbaycan dilinə tərcümə olunmuşdur. Bundan sonra mətn redaktə edilməmişdir.
In Brooklyn, refugees from Ukraine are given aid, taught English, and advised on insurance
'27.06.2022'
ForumDaily New York
Subscribe to ForumDaily NewYork on Google News
On June 25, an event was held to distribute food and essentials for Ukrainian refugees, reports News12 Brooklyn.
Products provided by the organization Food Bank for New York City. Representatives insurance company Fidelis Care told refugees about the health insurance that is available with their immigration status, and specialists in various fields and members of the Sheepshead Bay community provided assistance to families in need, as well as counseling them on the nuances of life in America. The event also hosted English language and art therapy classes for children.
Also in attendance were representatives from housing organizations, HRA, the city's language programs, and State Assemblyman Steven Simbrowitz.
Also, Ukrainians were given basic necessities, toys, clothes and durable food to ensure that the refugees have everything they need to survive.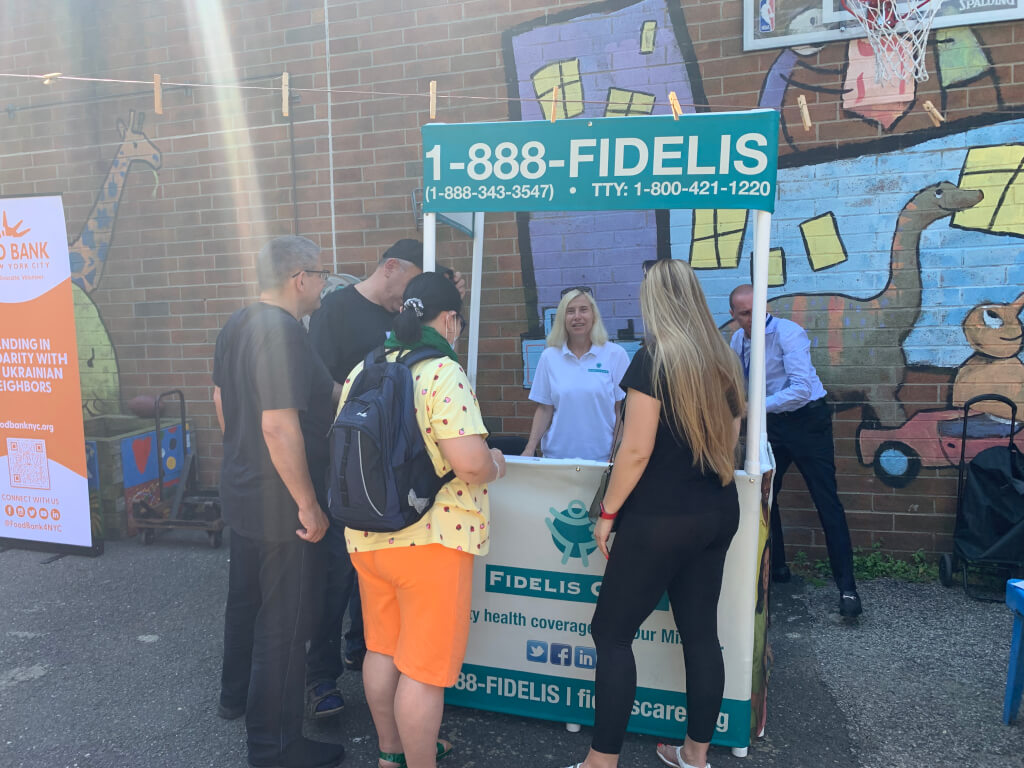 "We can provide tremendous help to Ukrainians in the US, those who come here, and also send aid to Ukraine," said Irina Khmeleva, Vice President Arfa Fund.
Kings Bay YMCA, which hosted the event, said one of its current missions is to support communities at risk, such as Ukrainian immigrants who recently arrived in New York to avoid war in their homeland.