The article has been automatically translated into English by Google Translate from Russian and has not been edited.
Переклад цього матеріалу українською мовою з російської було автоматично здійснено сервісом Google Translate, без подальшого редагування тексту.
Bu məqalə Google Translate servisi vasitəsi ilə avtomatik olaraq rus dilindən azərbaycan dilinə tərcümə olunmuşdur. Bundan sonra mətn redaktə edilməmişdir.
The President of Brooklyn organized a winter holiday for children: how the kids had fun
'28.01.2023'
Olga Derkach
Subscribe to ForumDaily NewYork on Google News
On January 26, the children of Brooklyn had a lot of fun during the Children's Winter Village organized for them at Brooklyn Borough Hall. This is stated in a press release from the president of the borough, Antonio Reynoso.
Brooklyn President Antonio Reynoso also took part in the entertainment and had fun with the kids. In total, more than 70 families visited this winter fairy tale.
On the subject: Jungle Adventure NYC: NYC Indoor Playground Where Kids Will Be Insanely Happy
The children were treated to various arts and crafts, lots of Lego sets, face painting and even reading a few children's books aloud.
"The winter holidays never end at Brooklyn Borough Hall," Reynoso said. — I had a great time with the children and families of our area. We played, drew and listened to the amazing story of a puppy named George. I'm so happy we were able to host this evening of family fun for our littlest Brooklynians. Many thanks to our partners for helping to organize this wonderful event."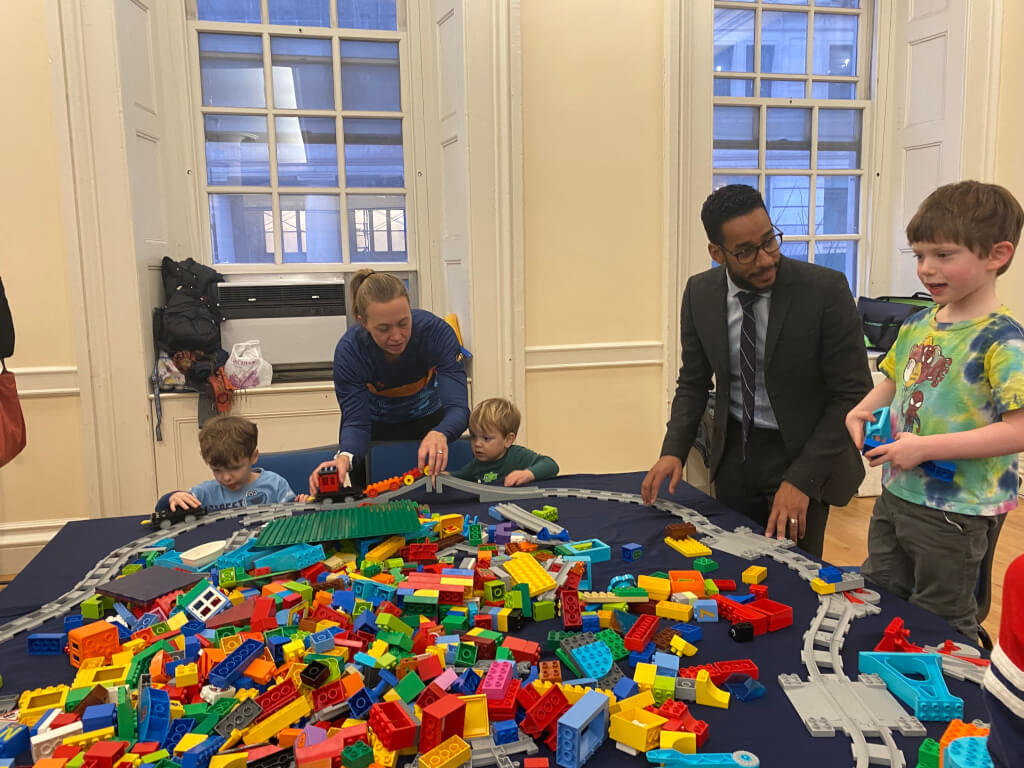 The Children's Winter Village is hosted by the Borough in partnership with the borough charity Brooklyn for All, Inc., Brooklyn Book Bodega, Brooklyn Public Library, National Grid, Ponce Bank, Target, Uber and Urbanspace.
"We at Ponce Bank are thrilled to partner with Brooklyn County President Antonio Reynoso and his city-based charity Brooklyn for All, Inc.," said Carlos Naudon, Ponce Bank president and Brooklyn resident.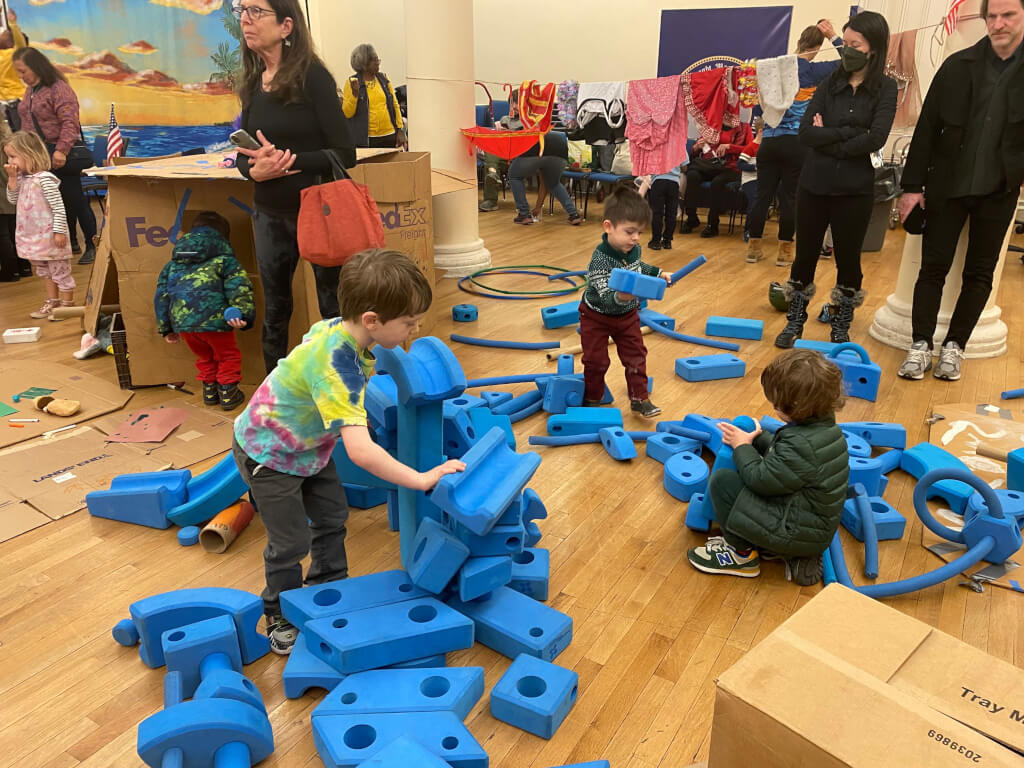 "The Brooklyn Public Library is proud to partner with the Children's Winter Village at Borough Hall," said Nick Higgins, chief librarian of the Brooklyn Public Library. "We were thrilled to be hosting The Winter's Tale, celebrating the magic of the season with Brooklyn's youngest residents and their families. We encourage you to keep reading this winter and beyond."
"Choosing the books kids want to read, listening to books read aloud, and participating in book culture are integral parts of helping kids become readers for life," said Rebecca Cohen, executive director and co-founder of Brooklyn Book Bodega. "We want all of our children and families to have this opportunity, regardless of origin or economic status. We are holding events and giving away books to help New Yorkers participate in literacy programs and build their own home libraries."