The article has been automatically translated into English by Google Translate from Russian and has not been edited.
Переклад цього матеріалу українською мовою з російської було автоматично здійснено сервісом Google Translate, без подальшого редагування тексту.
Bu məqalə Google Translate servisi vasitəsi ilə avtomatik olaraq rus dilindən azərbaycan dilinə tərcümə olunmuşdur. Bundan sonra mətn redaktə edilməmişdir.
Heavy rainfall and flooding in New York: authorities have issued warnings and ask you to follow the news
'29.09.2023'
Alina Prikhodko
Subscribe to ForumDaily NewYork on Google News
Due to prolonged heavy rains and flooding, travel restrictions have been announced in New York on Friday, September 29, reports ABC7.
The warning will remain in effect until the morning of Saturday, September 30. There is also a flood warning in the city until 6 a.m. Saturday.
"Everyone in the Big Apple needs to exercise caution," said New York City Emergency Management Commissioner Zach Iscol. – If you have to travel, use public transport and allow extra time for the journey. If you need to travel by car, do not drive onto flooded roads. If you live in a basement apartment, especially in a flood-prone area, be prepared to move to higher ground."
The National Weather Service is forecasting heavy rainfall of 5 to 10 cm, with up to 12 cm possible in some areas.
MTA takes steps to prepare for storm
On Friday, September 29, additional crews were checking storm drains and valves in strategic locations. The MTA also deployed trains to pump out water in case of flooding. If things get really bad underground, additional buses are on standby.
On the evening of Thursday, September 28, MTA officials held a briefing to update New Yorkers on the measures being taken to prepare for Friday's storm. In conjunction with the Governor's Office of Emergency Management, the MTA announced the activation of a XNUMX-hour center to monitor the situation and respond to all operational services.
On the subject: Showers in New York and New Jersey: how to survive during a flood and what to do after it
MTA staff will be working throughout the region checking flood-prone areas, positioning equipment ahead of time, maintaining signals, switches and third rails, and taking steps to address any weather-related issues.
"This is a serious storm and we are taking it seriously," said MTA Chairman and CEO Janno Lieber. "We have a detailed plan to protect the network and ensure safe service throughout the storm." MTA crews are positioned at strategic locations to be able to respond quickly to the situation."
Lieber said service disruptions are possible on Friday, but the plan is to provide service wherever the MTA operates. The MTA's mobile pumping trucks are located throughout the city, ready to go if sewer lines can't move water away from subway stations quickly enough.
It's all to prevent flooding like the one that hit the subway system two years ago, when commuters waded through waist-deep brown water to catch the downtown No. 1 train, which was flooded at 157th Street.
"No matter what we do, there will be water in the subway," Lieber noted. "We all know that gravity will do its job." We have 472 stations, and only due to the terrain and, of course, local flooding, water will enter some of our facilities. It's unavoidable". And if subway service is disrupted, MTA officials say buses will fill any gaps in service.
New Yorkers should prepare for disaster
New York Governor Kathy Hochul on Thursday, September 28, urged residents of the metropolis to prepare for possible heavy rain and flooding in the Hudson Valley, New York and Long Island.
Hochul strongly recommends monitoring the forecast and changing weather conditions as her administration prepares to respond to extreme weather events in affected areas.
"I am directing state agencies to prepare response capabilities and prepare to assist our local partners if they require support," Hochul said. "I urge anyone expecting heavy rain over the next 48 hours to remain vigilant, closely monitor the forecast and follow any emergency orders from officials as necessary."
Preparing for a storm in New Jersey
Phil Murphy, the governor of New Jersey, sent a similar message to residents of the state regarding the approaching storm.
"I have directed my team to prepare for the storm and coordinate with county and local authorities in advance. I encourage all New Jersey residents to monitor local weather updates and remember to never drive or walk on flooded roads," Murphy said.
In Hoboken, due to possible flooding, the city is offering discounted parking at select municipal garages for as little as $5.
Garages B (28 Second Street) and D (215 Hudson Street) offer a special 24-hour rate for residents with a valid on-street parking permit or temporary parking permit. This rate will be valid from 20:00 tonight until 20:00 on Saturday 30 September while there are places available. Hoboken residents with disabilities who have a "Disabled Person" license plate or an approved vehicle placard can also park at the Midtown Garage (371 Fourth Street) at the same discounted rate.
Below is a list of state and city resource information and safety tips:
MTA Services:
New York Subway and Staten Island Railroad
Due to the nature of the metro system, rainwater inevitably enters the system and impacts the infrastructure. During heavy rain events, NYC Transit's focus is on minimizing service disruption by quickly responding and removing water if it enters the system. NYC Transit maintains a fleet of emergency equipment, including emergency trucks, mobile pumpers, debris removal trains, and pumper trains, ready to respond to flooding and roadway debris. On-site personnel inspect and clear vents and drains in flood-prone areas, and personnel are stationed at critical sites ready to deploy and respond to flood conditions.
New York buses
MTA staff is prepared to monitor routes for flooding situations and prepare detour routes. Additional staff will be on standby in the event of service disruptions or subway closures. All bus complexes have verified roof gutters and are cleared of debris. Emergency generators are being checked to ensure they are ready to operate in the event of a power outage.
MTA Bridges and Tunnels
Staff MTA Bridges and Tunnels has activated full preparedness for adverse weather conditions at all sites, and the meteorological department of the operational command center is ready to monitor the forecast. Staff will coordinate in the lead-up to the storm to ensure a quick response to any weather-related issues that arise. The bridges are equipped with sensors built into the roadway that measure temperature, and above-ground atmospheric sensors that wirelessly transmit real-time information about wind speed, direction, humidity and precipitation. Depending on weather conditions, restrictions may be introduced.
Long Island Rail Road and Metro-North Railroad
Railway brigades Long island rail road и Metro North Railroad pre-positioned throughout the system in readiness to respond to any weather-related problems. The teams have equipment at their disposal for rapid response depending on the conditions - chainsaws for clearing fallen trees, pumps in case of flooding of areas. In addition, diesel locomotives will be used to minimize possible disruptions. Staff will survey and clear drainage areas as necessary, shore up key areas, identify trees that require removal, and track structures that require attention.
Access-A-Ride
Access-A-Ride paratransit will continue to operate, but customers may experience additional delays. Therefore, passengers should adjust their travel plans.
Preparation of government institutions
Photo: IStock
New York State Division of Homeland Security and Emergency Management
The State Monitoring Center, part of the New York State Division of Homeland Security and Emergency Management, monitors weather and traffic conditions and coordinates local government efforts. All Division units are prepared to provide personnel and resources in the event of severe weather events.
New York State Department of Transportation
The state Department of Transportation is prepared to respond to weather events with approximately 3500 operators and dispatchers throughout the state. Number of equipment on staff:
1 large dump trucks
315 large loaders
81 wood chippers
80 wheeled and tracked excavators
28 platforms with road towers
15 vacuum machines with sewer jets
15 bucket loaders for a logging crew
Expressway Authority
The Highways Authority is urging motorists to download the mobile app, which provides direct access to CCTV cameras, real-time traffic information and navigation assistance along the way. Motorists can also sign up for email newsletters TRANSalert, which reports on the latest traffic incidents on Thruway, follow them at Twitterand also visit the website thruway.ny.gov to view an interactive map with traffic information on the Thruway and other New York State roads.
New York State Department of the Environment
Police officers, rangers, emergency management officials and regional New York State Department of Environmental Conservation staff are monitoring the situation and weather forecasts. They will actively patrol areas and infrastructure that may be affected by severe weather. All available forces and means, including swift water rescue teams, will be used to provide assistance in case of emergencies.
Office of Parks, Recreation and Historic Preservation
New York State Park Police and park staff are on alert and closely monitoring weather conditions and their impacts. Park visitors should visit the website parks.ny.gov, check out the free mobile app NY State Parks Explorer or call your local park office for the latest information on park hours, openings and closings.
Department of Public Utilities
In response to this event, New York Utilities will deploy approximately 5 personnel to assess damage, respond, repair and restore throughout New York State. Agency staff will monitor utility operations throughout the event and ensure that utilities are deploying the appropriate personnel to areas experiencing the greatest damage.
New York State Police
State police are ready to send additional forces to the affected areas. All specialist State Police vehicles, including XNUMXxXNUMXs and service vehicles, are on standby for immediate response. All emergency power and communications have been tested.
Metropolitan Transportation Authority
To reduce the likelihood of flooding and respond to possible flooding events, MTA staff will test drains in flood-prone areas to ensure they are operating, and managers will monitor reports of flooding in flood-prone areas to ensure rapid response. Elevator and escalator technicians will be sent to flood-prone areas to resolve weather-related problems.
Customers are advised to check the website new.mta.info for the latest updates and use caution when navigating the system. Customers should, among other things, sign up to receive real-time service alerts via SMS or email. These alerts are also available through MTA apps: MYMTA и TrainTime.
Port Administration
The port administration is monitoring weather conditions. Speed ​​limits may apply on bridges and on roads leading to and from crossings. Passengers using port authorities are advised to contact carriers and airlines directly for the latest information on flight delays and cancellations.
For the latest information on Port Authority facilities, please check social media, sign up for PA alerts, or download one of PA's mobile apps, including RidePATH, which provides real-time updates and alerts on PATH operations.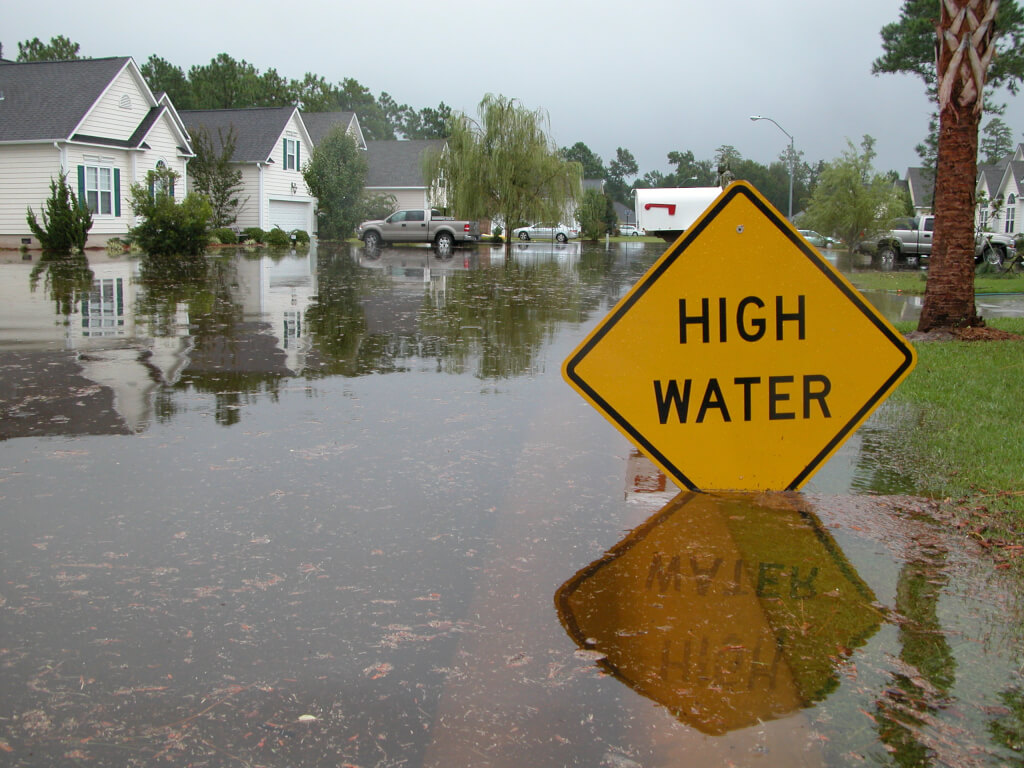 Severe weather safety tips for New Yorkers:
All New Yorkers need to know how to stay aware of severe weather conditions and receive timely alerts on what to do to stay safe, including evacuating. The best way to receive timely weather alerts is to subscribe to NY-Alert, a free service that provides weather and other emergency alert services.
Take the following steps to ensure you and your loved ones are protected:
Develop an emergency plan and learn how to contact family members under any circumstances.
Designate an out-of-town friend or family member as your "family emergency contact" and make sure all family members have this contact information.
Determine an emergency meeting place - a familiar place where the family can meet if they cannot get home.
Learn about the risks of hurricanes and storms in your area.
If you live near coastal areas, learn about your area's storm surge history, warnings and evacuation plans, including safe routes inland and the location of official shelters.
Find out where you can relocate pets during the storm—most shelters do not allow pets.
Take the following preventive measures:
Purchase and stock the materials, such as plywood, needed to properly protect your home.
Repair loose and clean clogged gutters and downpipes.
Secure or bring lawn furniture and other loose lightweight items, such as trash cans and gardening tools, into the house. Trees and shrubs should also be trimmed.
Review insurance policies to determine the extent of coverage before a hurricane occurs.
Determine where to move boats in an emergency.
Stay informed about local weather conditions by listening to the National Weather Service on NOAA Weather Radio, as well as local TV and radio broadcasts.
Learn how to turn off electricity, heat and water at home.