The article has been automatically translated into English by Google Translate from Russian and has not been edited.
Переклад цього матеріалу українською мовою з російської було автоматично здійснено сервісом Google Translate, без подальшого редагування тексту.
Bu məqalə Google Translate servisi vasitəsi ilə avtomatik olaraq rus dilindən azərbaycan dilinə tərcümə olunmuşdur. Bundan sonra mətn redaktə edilməmişdir.
The owner of clinics in New York offered 600 beds and 100 doctors to help the city: he is ignored
'07.04.2020'
ForumDaily New York
Subscribe to ForumDaily NewYork on Google News
Dr. Ian Katznelson, who owns a network of clinics in New York, offered help to the city - 600 beds and a hundred doctors. However, the authorities, he said, stubbornly ignore his proposal. The edition writes about it New York Post.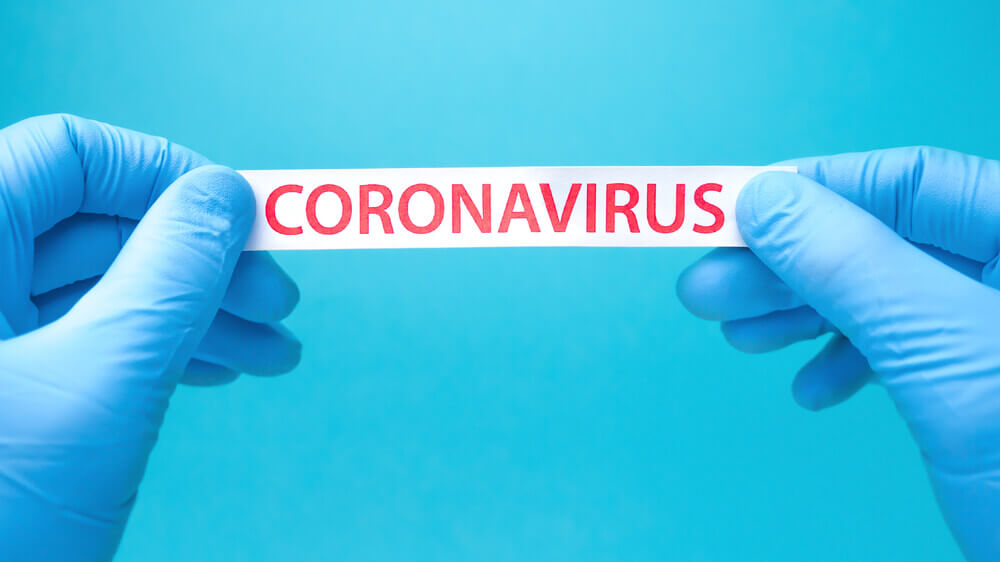 New York authorities continue to complain about the lack of medical equipment and staff needed to deal with the coronavirus epidemic. However, the help of a local doctor, who offered to provide 600 beds and 100 doctors, officials ignored several times.
Dr. Yan Katsnelson owns a national network of clinics for the treatment of blood vessels and fibromyomas in New York. Today, 30 clinics owned by Katznelson are idle due to quarantine. They are equipped with more than 5 masks and oxygen devices.
Katznelson said he has appealed to the New York City Hall several times over the past two weeks to pick up patients with COVID-19 and free the crowded hospitals. This proposal is especially relevant right now, because local hospitals are crowded with patients, and doctors are forced to treat them right in the corridors.
"De Blasio said that he is ready to organize beds for patients anywhere and everywhere. What the hell is he talking about? " Katznelson said, claiming that his staff had contacted the mayor's office "several times" over the past two weeks, offering to admit COVID-19 patients or rid hospitals of non-coronavirus patients, but never received a response from officials.
"My CEO is willing to lend a helping hand by providing support in the form of our equipped medical facilities, doctors, nurses and physician assistants," wrote a Katznelson employee in an email. This March 19 letter was addressed to Assistant Commissioner for the City Department of Health Jennifer Rakeman, New York State Bureau of Infectious Disease Control Director Daniel Kuhles, Debra Blog Director of Epidemiology and others.
On the subject: 'It's a terrible disease': a doctor from New York spoke about life in the midst of a pandemic
Later that day, a staff member spoke briefly with assistant de Blasio Freddy Goldstein. He also contacted the state governor's office. Contacts began in mid-March, but no response was received from the authorities.
Meanwhile, the number of hospitalized COVID-19 patients in New York rose to 11 on Friday, April 739, and the death rate to 3. The situation is expected to get worse in the coming weeks.
Earlier, the mayor of Bill de Blasio reported that by April 5, the city's healthcare system would run out of medicines, face masks and lab coats for workers, as well as equipment, including mechanical ventilation systems.
On April 3, the city officially announced a shortage of "licensed medical personnel to support medical institutions in need of assistance."
"Hospitals are not a problem. The problem is in the system. The government should bless medical facilities to serve patients, "Katznelson said, commenting on the mayor's statement.
After Katznelson's proposal was ignored by officials, he turned to five hospitals: Montefiore, Jamaica, Maimonides, Mt. Sinai and New York-Presbyterian. But bureaucratic red tape does not allow them to accept the proposal.
"Everyone said that they would gladly accept this offer, they just don't know how," explained the owner of the chain of clinics.
Health professionals say there is a labyrinth of rules and logistics that outpatient centers must go through before they can provide services, and this process requires partnerships with officials.
"How is the care of critically ill patients in the outpatient surgery center? This is a very difficult task, says Dr. Adam Schlifke, a Stanford University professor and anesthesiologist. "There are all sorts of logistical and operational barriers, such as the correct gas connection for ventilators or breathing apparatus to control breathing."
At Katznelson's clinics, minimally invasive outpatient procedures, such as uterine artery embolization and venous stenting, are performed to improve blood flow. Although there are no mechanical ventilation systems in his clinics, Katznelson said that he could at least supply basic hospitals with items such as protective equipment, beds, oxygen tanks, and provide medical assistance.
Katznelson urged Cuomo to issue an order that would save doctors from bureaucratic red tape.
While the doctor insisted that his company contact officials for the first time on March 19, a spokeswoman for the state health department said he first received Katznelson's offer on April 3.
"We are delighted with the philanthropic spirit of all New Yorkers who continue to make innovative proposals," said spokesman Gary Holmes. "Federal guidance on how ambulatory surgery centers can play (in a pandemic - Ed.) Is rapidly evolving, and the department is revising this manual. "
After information appeared in the press, on April 4, administration officials of Bill de Blasio finally contacted Katznelson clinic staff to discuss his proposal.