The article has been automatically translated into English by Google Translate from Russian and has not been edited.
Переклад цього матеріалу українською мовою з російської було автоматично здійснено сервісом Google Translate, без подальшого редагування тексту.
Bu məqalə Google Translate servisi vasitəsi ilə avtomatik olaraq rus dilindən azərbaycan dilinə tərcümə olunmuşdur. Bundan sonra mətn redaktə edilməmişdir.
Eight summer camps in New York for children who love nature and science
'22.05.2023'
Olga Derkach
Subscribe to ForumDaily NewYork on Google News
Summer is steadily approaching, the children are preparing to relax. And parents are preparing to think about where to send their children. Especially for such cases, we decided to make a selection of various summer camps in which your child will definitely not get bored.
Hollingworth Science Camp
Hollingworth Science Camp is a day camp located at Columbia University College of Education. The program includes hands-on, research-based science experiences for young children.
Camp 2023 will run from Wednesday, July 5th to Wednesday, August 2nd from 8:30 am to 15:00 pm Monday to Friday.
And although now all places for 2023 are filled, you can register your child in a group, and when a place becomes free, you will receive a message. In addition, you will also receive a notification when enrollment for 2024 begins.
Camp Tech Revolution
Camp Tech Revolution is a tech camp that was developed by a team of leaders from the University of Pennsylvania, the Wharton School, Columbia University, Cornell University, Brandeis University, the Graduate School of Leadership, Harvard Graduate School, and more.
Filled with the hottest tech topics, Camp Tech Revolution offers a unique camp experience that prioritizes experiential, hands-on learning, serious skill development, exciting weekly activities, and loads of fun only found at Camp Tech Revolution.
The camp will run from June 26 to August 18. Children from 6 to 14 years old are accepted.
The camp offers many courses for different ages: coding, robotics, engineering, 3D modeling and much more. The cost of various camp courses depends on the chosen direction - $899, $949 and $1049.
On the subject: How to enroll a child in a free kindergarten in New York
Summer Camp
Camp participants are divided into groups depending on their age and the class they will enter in the next academic year. Each group has its own unique, age-appropriate activities related to the theme of the week.
Every Friday at the camp is declared a day of fun, and the children get pizza for lunch. The cost of such a camp is $550 per week. Also, all participants will receive 1 free SMLI T-shirt on the first day of the camp.
Camp at The Yard
Camp takes place at The Yard, which is located on Governors Island and is the only adventure playground in New York City.
Camp programs are focused on children, so most of the child's day will depend on him. Children will have the opportunity to play with others, spend time alone, build, take apart, draw, splash in water, dig, read a book, relax, or whatever else they can think of. Camp participants will also have the opportunity to walk around Governors Island, exploring other programs and areas of the island with the team.
The summer camp is open from the beginning of June to the end of August. Classes are held from Monday to Friday from 08:30 to 15:15. The cost of the camp is up to $845 per week. Pay varies depending on income. When registering, select a tuition fee that matches your household income and note that documentation may be required to verify income
Adventures in Science Camps
This camp educates scientific enthusiasts and instills in them a sense of the wonder of nature. Using research and critical thinking, camp participants will participate in the scientific process by visiting museum halls, studying specimens and listening to scientists. Each week, children can ask questions, make observations, collect evidence and draw conclusions, gaining a new perspective on our planet and beyond.
The camp is open from July 17 to August 18. The cost of education depends on family size and income - from $0 to $925.

Children's Garden Classes
Develop a love of nature and a connection with plants in your children by enrolling in Kindergarten classes at the Brooklyn Botanic Garden. Children aged 2 to 13 can plant their own crops and flowers and pick them under the guidance of gardening instructors.
Summer Camp at the New York Aquarium
Camp visitors at the New York Aquarium will get an insight into the life of the ocean while playing and exploring it.
The camp has developed different programs for different ages, so no one will be left behind and everyone will have fun. For example, the youngest visitors can draw their favorite sea creatures by using their imagination in the ARTISTIC ANIMALS course. And older children will learn why aquatic inhabitants do not walk on land, how spineless creatures live, or go on an exciting adventure that will take them deep into the ocean.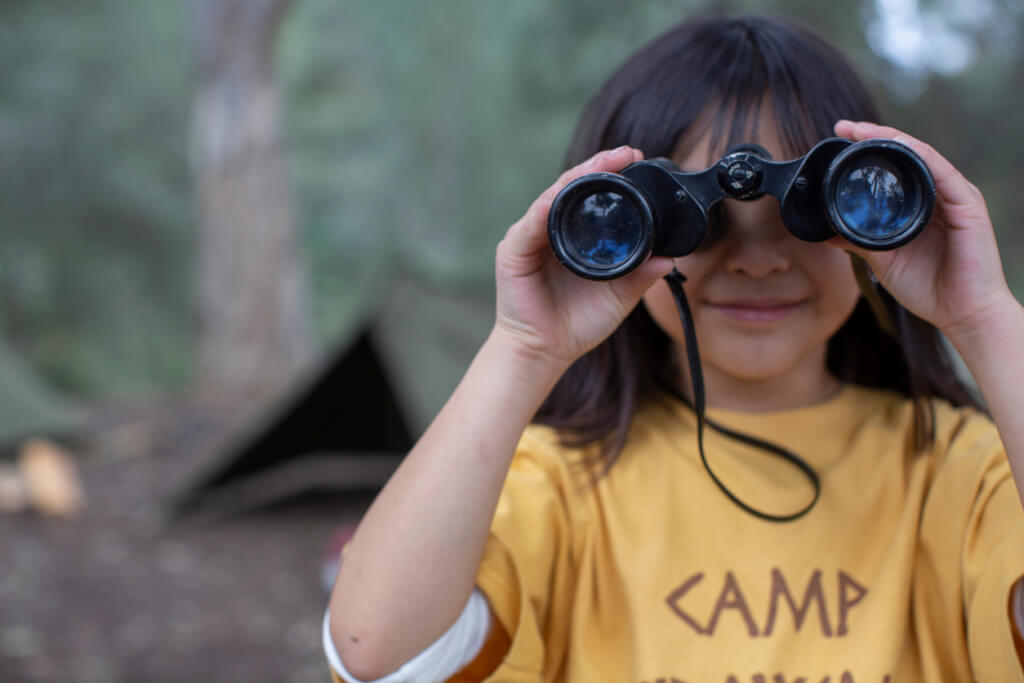 The cost of these unforgettable adventures: $515 for members / $575 for people without an aquarium membership (5-day camp); $275 for members / $345 for non-members (3-day camp).
Summer Camp at the Bronx Zoo
The Bronx Zoo always puts on some incredible camps. The summer camp allows campers to explore the 265-acre (107 ha) zoo and learn about animals and nature like never before. Throughout the week, vacationers will be busy with fun activities, exhibition exploration, and animal encounters.
Prices depend on the age of the child and the chosen program:
$1130 for members / $1250 for non-members (2-week program);
$590 for members / $655 for non-members (5-day camp);
$369 for members / $410 for non-members (3-day camp);
$230 for members / $250 for non-members (toddler camp).
There are programs for all ages, from casual conversations about animals and their importance to our planet to a veterinary academy where children can learn how to properly care for and treat not only their pets, but also wild animals. Who knows, maybe someone will find his calling in this camp.