The article has been automatically translated into English by Google Translate from Russian and has not been edited.
Переклад цього матеріалу українською мовою з російської було автоматично здійснено сервісом Google Translate, без подальшого редагування тексту.
Bu məqalə Google Translate servisi vasitəsi ilə avtomatik olaraq rus dilindən azərbaycan dilinə tərcümə olunmuşdur. Bundan sonra mətn redaktə edilməmişdir.
A resident of Brooklyn bought up medical masks and sold them at a premium of 700%: he was arrested
'03.04.2020'
ForumDaily New York
Subscribe to ForumDaily NewYork on Google News
A resident of Brooklyn bought over 80 thousand masks and sold them with a mark-up of 700%. According to one of the buyers, the seller's warehouse had enough materials to equip the whole hospital. He faces a fine ranging from $ 100 thousand to $ 250 thousand and from a year to five years in prison. This was reported in the US Department of Justice. on the official website.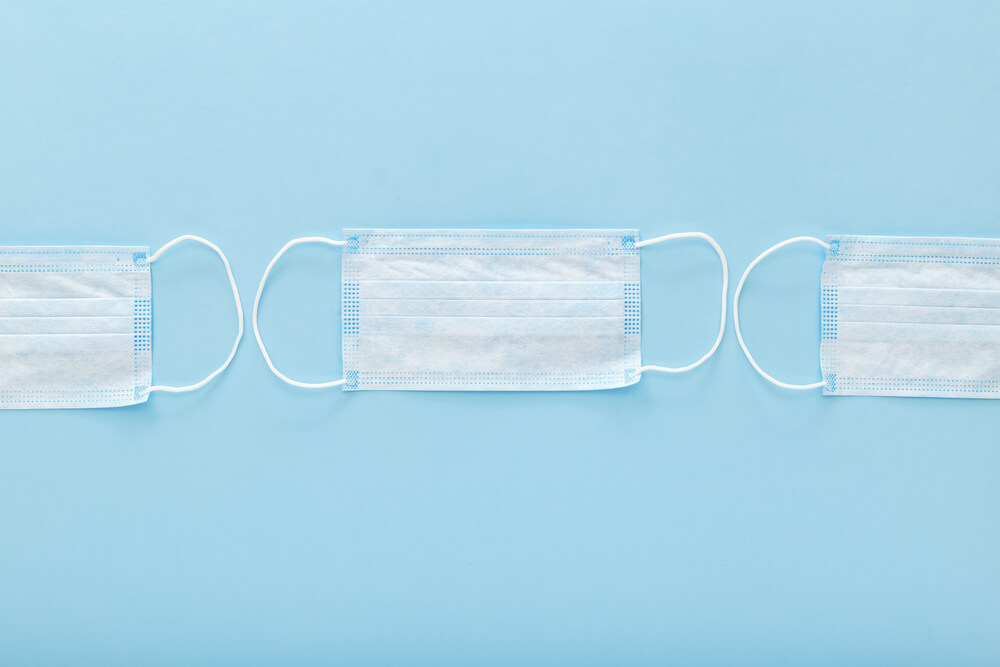 The 43-year-old resident of Brooklyn Baruch Feldheim was arrested. He bought over 80 thousand N95 masks and sold them to doctors and nurses at a mark-up of 700%.
On March 30, Feldheim was arrested by special FBI agents. He is accused of assaulting a federal officer and giving false testimony to law enforcement agencies.
According to the documents filed in this case and the statements made in court, on March 25, 2020, the Department of Health issued a decree determining some medical resources in short supply. We are talking about resources that help withstand the spread of coronavirus in New York. These included: N95 face respirators, personal protective equipment, surgical masks, sterilization services and disinfectants.
Feldheim allegedly sold some of these materials, including N95 respirators, to doctors and nurses at inflated prices.
For example, on March 18, 2020, a New Jersey doctor contacted Feldheim through a WhatsApp chat group called Virus2020. Feldheim agreed to sell the doctor about 1000 N95 masks and other materials of various assortments for $ 12. Thus, the mark-up on these materials amounted to approximately 000% of their regular price.
Feldheim sent a doctor to a car repair shop in Irvington, New Jersey to pick up the order. According to the doctor, the workshop had enough materials, including hand sanitizers, Clorox wipes, chemical cleaners and surgical supplies to equip the whole hospital.
Feldheim later told the doctor that he was forced to transport all of these materials from Irvington to another location.
On March 23, Feldheim allegedly offered to sell several surgical gowns to a nurse and sent her to his Brooklyn residence. In addition, on March 25, Feldheim received a shipment from Canada consisting of approximately eight pallets of medical masks.
On March 29, FBI agents witnessed numerous cases in which people approached a house in Feldheim and left with boxes or bags in which medical supplies seemed to be. On this day, FBI agents approached Feldheim outside his residence. Calling themselves FBI agents, they told Feldheim that they would like to stay away from him, given concerns over the spread of coronavirus. When the agents were within a radius of about 1,5 meters from him, Feldheim allegedly began deliberately coughing in their direction, without covering his mouth. The agents then told him that they were looking for certain remedies, and that they had information that Feldheim owned a large amount of such materials. At this point, Feldheim told FBI agents that he was infected with a coronavirus infection.
He then made false statements to FBI agents that he possessed personal protective equipment and other materials and sold them. He testified to agents, in particular, that he worked for a company that bought and sold personal protective equipment and other materials, and that he never disposed of these materials at his discretion.
In addition, he falsely stated that he did not have a large number of personal protective equipment and never sold them to individuals.
The charge of assault entails a maximum sentence of one year in prison and a fine of $ 100 thousand. The charge of false testimony entails a maximum sentence of five years in prison and a fine of $ 250 thousand.
The Department called on citizens to report if they encountered similar price manipulations for goods designed to protect or treat COVID-19. To do this, it is recommended that you call the National Disaster Management Fraud Center hotline by calling (866) 720-5721 or email disaster@leo.gov.
Coronavirus, COVID-19, quarantine, people (people) - read on ForumDaily New York